Law enforcement officers and military commonly wear body armor to protect themselves from gunfire or sharp weapon attack in the line of duty, but plenty of civilians also don ballistic protection due to the rise in mass shootings.
Some also want to have body armor on hand as part of an emergency/disaster preparation strategy.
Because body armor helps preserve life (and staying alive is a universal desire), we here at Bulletproof Zone regularly get questions about whether we can ship gear to an address outside of the USA.
Since the assault on Ukraine began, inquiries about this topic have grown exponentially.
So in this article, we're answering your questions about shipping body armor internationally and how to help get body armor and medical supplies to Ukraine.
Can body armor be shipped to other countries from the USA?
Let's answer this crucial question right off the bat.
Generally, yes. However, some types of body armor are subject to arms regulations and cannot leave the country without an export license.
Different body armor levels, different regulations
To understand body armor's place in arms regulations, you first need to have an idea about what makes one piece of bulletproof gear different from another: namely, its level of protection.
The United States National Institute of Justice (NIJ) classifies body armor and other ballistic items as various levels depending on what type of ammunition the gear was able to resist under rigorous test conditions.
Generally speaking, the higher the level of body armor, the higher caliber of ammo it can defeat.
Level IIA to Level IIIA armor is tested to resist penetration from handguns by stopping the bullet through its weave to disperse the energy. Thus, it prevents the shot from reaching the body of its wearer.
These levels come in the form of soft armor bullet resistant vests, clothing (such as the Wonder Hoodie below), and ballistic plates and inserts.
Level III to IV armor is made of tougher materials that can defeat rifle rounds. It's sturdier, thicker, and heavier than its soft counterpart. Unlike soft armor, it breaks up the bullet to dissolve its energy and stop its course. 
These levels can be found in hard 'rifle plates' (like the Legacy Level IV plate below) that fit into plate carriers.
What body armor can you ship overseas?
Shipping soft armor internationally is generally allowed, but not hard armor.
Why? Because rifle-defeating plates (i.e. hard armor) are one of the many military technologies the U.S. government does not want transported to foreign entities without proper documentation and federal approval.
For security reasons, the federal government has strict export control laws in place to monitor and restrict the transport of defense and military technologies. They don't want weapons and protective gear ending up in the hands of people who might use them against our nation or allies.
The government has set up two regulatory regimes for this purpose: the International Traffic in Arms Regulations (ITAR) and the Export Administration Regulations (EAR), this last of which is enforced and interpreted by the Bureau of Industry and Security (BIS).
Exporting Level IV Hard Body Armor
International Traffic in Arms Regulations (ITAR)
The International Traffic in Arms Regulations (ITAR) applies to all current military weapons and associated items. While Level IV body armor may not be a weapon, it is considered an "associated item" and thus is subject to ITAR.
Exporting Level III Hard Body Armor
Bureau of Industry and Security (BIS) and Export Administration Regulations (EAR)
Through the administration of its Export Administration Regulations (EAR), the BIS controls the export of anything that could help or harm the interests of the United States. On its list are Level III hard armor rifle plates.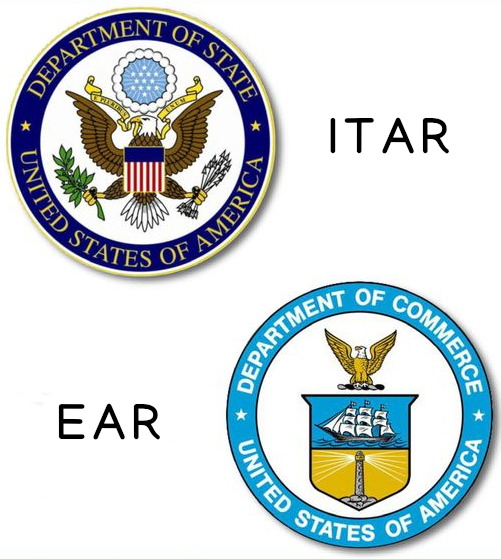 What does this mean for you?
If you want to get Level III or Level IV body armor off of US soil and into the hands of a "foreign person" (as the legal terminology puts it), you must be licensed to do so. Otherwise, you'd be committing a federal crime, which is no small deal.
What about temporary export of personal protective gear?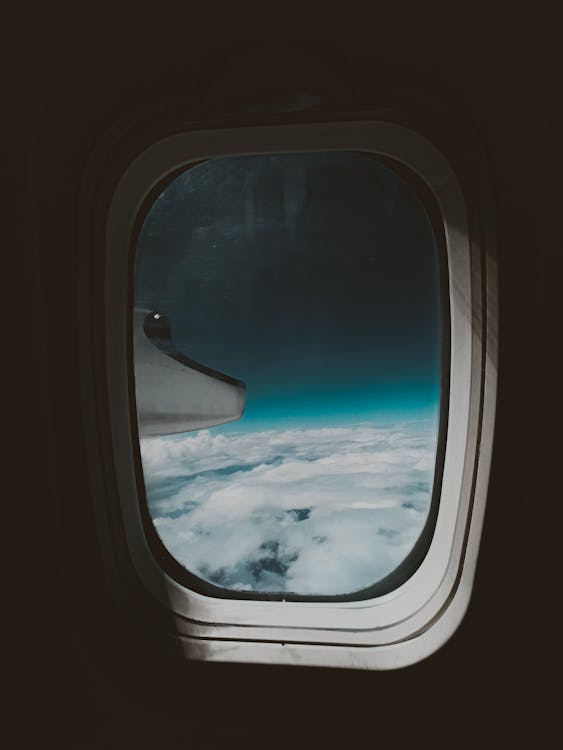 Since we're on the topic of export control laws, this is a good time to mention temporary export.
When you're traveling to certain foreign destinations and need to bring personal protective gear with you for the duration of your trip, you can usually get a licensing exemption.
The key thing here is that this isn't related to mailing body armor to an end user. This is for folks who need to travel with body armor or other protective gear that can't otherwise leave U.S. soil without an export license.
The traveler must have this gear either in their checked baggage or a personal carry on. They must not transfer the gear to someone else on arrival in the destination, and they must declare their intention to bring all pieces of the gear back to the US with them when their tour/assignment/contract is completed.
If the gear does not return to the United States with the person who declared it and temporarily exported it, they must submit a detailed report to the Office of Defense Trade Controls Compliance.
In more detail, per § 123.17, a "U.S. person" can export temporarily:
one set of body armor covered by U.S. Munitions List Category X(a)(1)

one helmet described in U.S. Munitions List Category X(a)(6) (as part of the body armor set described above)

Or

one set of chemical agent protective gear covered by U.S. Munitions List Category XIV(f)(4)

one additional filter canister (as part of the chemical agent protective gear described above)
This is if the U.S. person...
declares these articles to a CBP officer when departing the United States (and declares them every time they depart)

presents the Internal Transaction Number that he or she gets from submitting the export information through CBP's electronic system(s)

Note: If electronic reporting of this information is unavailable for whatever reason, the U.S. Customs and Border Protection will issue instructions for what to do in lieu of providing electronic export information.
Exporting Level IIA, II, and IIIA Soft Body Armor
Items that have a lower NIJ rating, including Level II, Level IIA, and Level IIIA, usually have an export license exemption for most countries.
However, that's not the case for all items of these protection levels.
The BIS requires export licenses for specific items like:
Does Bulletproof Zone have any products that can ship internationally?
Yes, we do. Bulletproof Zone works with a wide network of local and international brands that are able to ship internationally.
Just be aware that additional charges will apply whenever you're having body armor of any form shipped to an international address, and any customs/import taxes will be shouldered by the buyer.
Please keep in mind, too, that due to the current geopolitical climate, this list may change without prior notice, as it depends on the manufacturer's production and logistics capacity.
Here are some of our popular brands and their best-selling items that can be shipped internationally: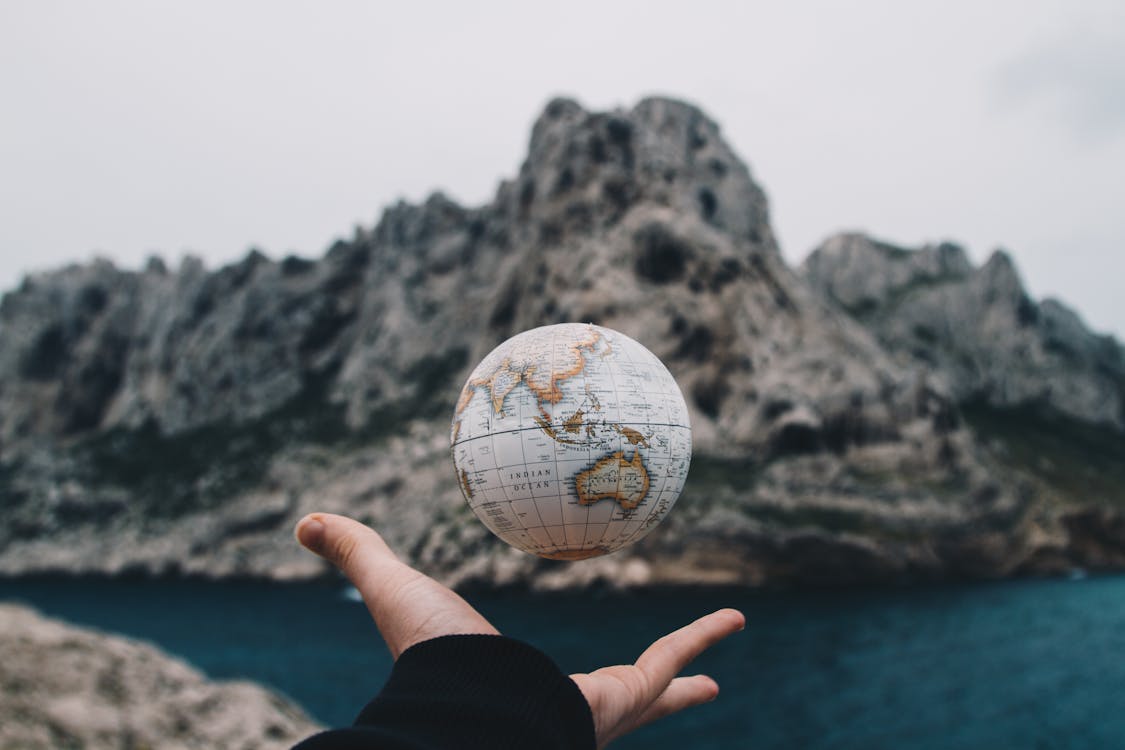 The international shipping process
If you wish to have Bulletproof Zone ship body armor to an address outside of the U.S., here is the process on your end and our end:
You send us an email at support@bulletproofzone.com. In this email, please provide the shipping address, the item(s) needed, and the quantity needed.

For the fastest possible turnaround, it's important to give us as much of this information as possible in Step 1.

We request a shipping costs quote and requirements from the body armor manufacturer. Shipping charges vary depending on the items and their location.

We get back to you as soon as the manufacturer provides us with the shipping quote.

 
Getting Body Armor to Ukraine or Other Affected Countries
Body armor is one major need of the Ukrainian people right now, and U.S. citizens are doing their best to help get it there. There are several ways you can help out.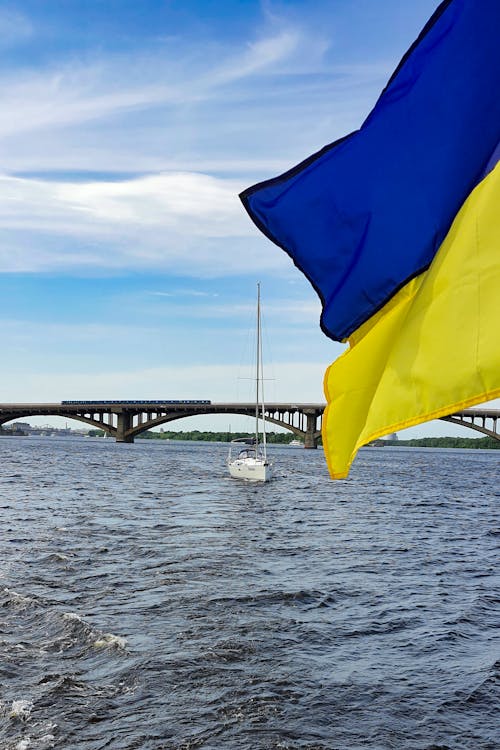 Legally speaking
Legally speaking, you should be in the clear to mail soft armor bulletproof vests (AKA Kevlar vests) to friends and family abroad. Body armor of lower NIJ protection levels (up to Level IIIA) is not considered a "defense article" by the United States government, so these items are generally permitted to be shipped internationally.
However, you can't mail hard body armor or military gear deemed a "defense item" yourself (including ballistic helmets) from the United States to a foreign nation unless you have an export license.
Logistically speaking
Because of supply chain delays and the current chaos on the ground in Ukraine and nearby Poland, many body armor manufacturers are unable to ship there for the time being. Mailing a valuable package is also not being recommended right now for this reason.
That gives you two main routes:
Donating secondhand (undamaged) or new body armor

Getting an export license
Donating to The Ukrainian American Coordinating Council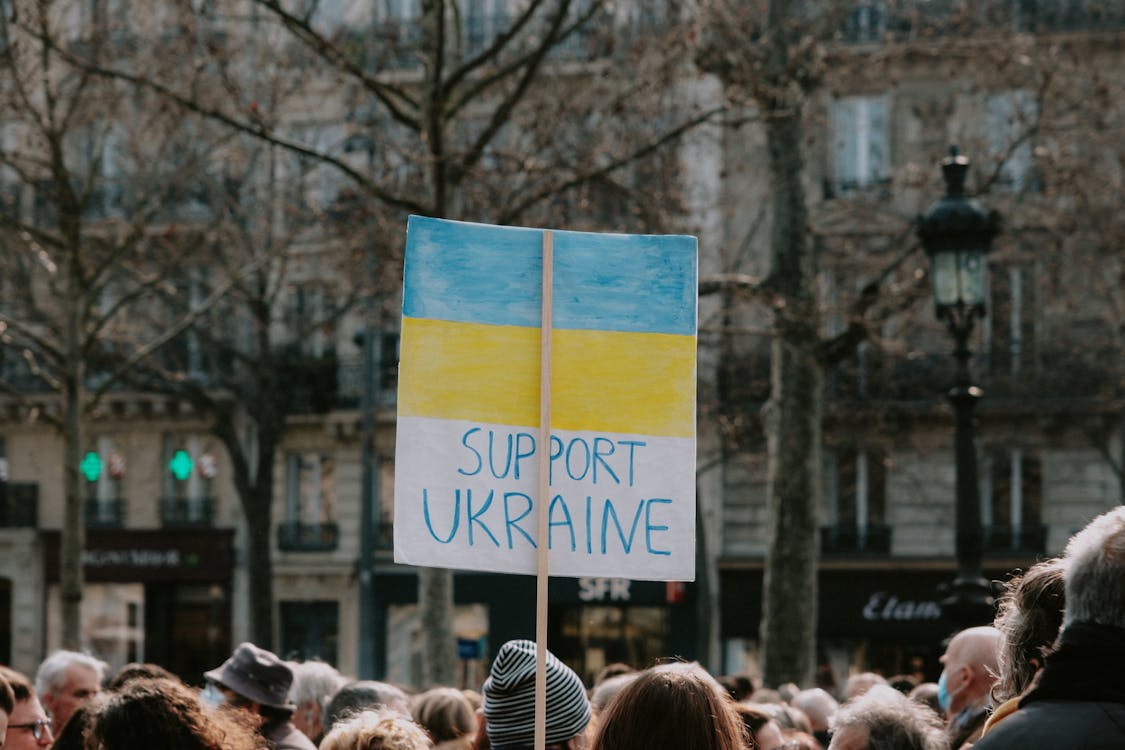 You can donate export-regulated gear to an organization in the United States that has an export license for these types of items and is sending aid to Ukraine. The Ukrainian American Coordinating Council applied for an export license as soon as the trouble with Russia started.
They have a button on their homepage for donating body armor and a list of the personal protective gear they need the most. This includes very detailed specs for:
ballistic helmets

vests (overt, covert, plate carriers)

medical aid
Applying for an export license
We do recommend you opt for donation to get body armor to Ukraine--it's going to be much less complicated, plus your aid will very likely reach the people who need it sooner--but if you ultimately decide that applying for an export license is the way to go for you, here are the steps to take:
Check the United States Munitions List, and if the item(s) you want to ship are on it (or are mentioned there as being subject to other export regulations such as EAR), you should then...

Register with the U.S. Department of State's Directorate of Defense Trade Controls (DDTC). If you have trouble registering either for technical reasons or if you have a question, the DDTC has two help avenues for each respective situation.

Apply for an export license by submitting the appropriate licensing form and waiting to receive approval. There are different forms depending on your situation, and they're all available here on the DDTC Forms page along with guidelines for filling out the license form. For instance, if your aim is to send unclassified ITAR-regulated gear abroad permanently (as in not getting it back), here are the guidelines for your Form DSP-5.
Sending medical supplies and gas masks
The World Health Organization is actively seeking medical supply donations for Ukraine, and this is the route we'd recommend you take to send this type of aid. It has become increasingly difficult to get personal mail or packages into Ukraine and even Poland. Even if they do arrive, there's no telling how long until (of even if) the shipment reaches its intended recipient.
If you still prefer to mail medical supplies yourself, first make sure they aren't prohibited items. Gas masks, for instance, are generally prohibited from international shipment.
DO YOUR RESEARCH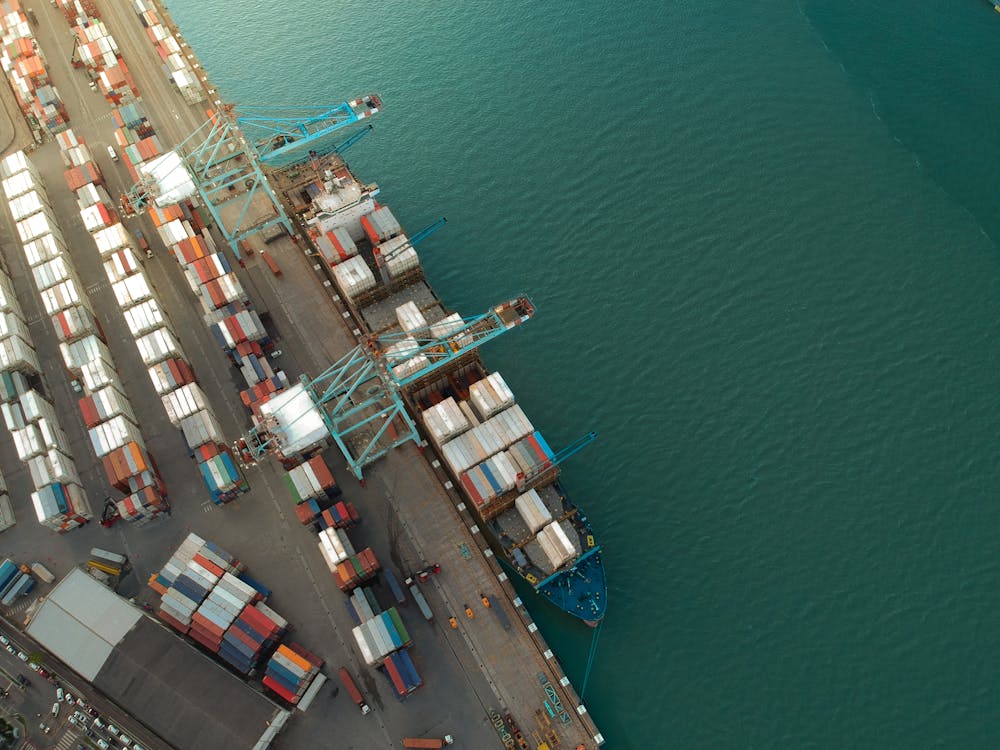 So, can body armor be shipped internationally? Generally speaking, soft armor is a simple yes, while gear like hard armor or ballistic helmets can't leave U.S. soil without the proper authorization from the U.S. government.
We can't stress this enough: any transfer or shipment of body armor going in and out of the U.S. without written approval by the Department of State will be deemed unlawful.
Moreover, the further and the higher risk the destination country is, the higher the shipping fee may apply. Sometimes, because of tedious inspections and paperwork, the lead time may be longer than the shipment of everyday items.
For inquiries/confirmation if a certain product is able to be shipped internationally, feel free to reach out to our team here at Bulletproof Zone. 
You can send us an email at support@bulletproofzone.com and let us know which product/s you need and how many so that we can tell you if we can ship and provide a quote if so. You may also check our FAQ page for more information on our products.
Disclaimer:
This article is intended solely for educational and informational purposes. It only provides general information about the subject. While we do our best to keep the information as up to date as possible, please remember to do due diligence and consult with your attorney or the relevant federal agencies if you have any specific questions about any legal matter or exportation laws.