Gone are the days when body armor was exclusively the domain of the military and law enforcement.
Courtesy of the world we live in these days, other first responders (firefighters and emergency medical technicians/paramedics), security guards, plus more and more civilians are now tricking themselves out in body armor of one kind or another.
Of course, no problem to wear your body armor for personal safety in your usual haunts of home, around town, or at work. But if you're looking to travel with your body armor, either domestically or overseas, what then?
At Bulletproof Zone, we've made life-saving protective gear our business for the last half-decade and know a thing or two about the industry. First off, let's talk…
BODY ARMOR BASICS
By definition, it's any sort of protective wear that's designed to defeat a bullet, a stab/slash/spike, explosive shrapnel, or even a discharge from a taser/stun gun.
Neatly categorized as either soft armor or hard armor, modern-day body armor comes in the form of: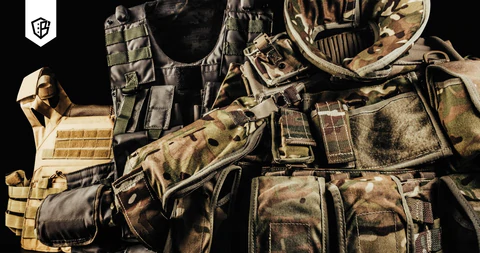 So if you were hoping to haul any such hardware from A to B, you're in luck – because here we're tackling the ins and outs of traveling with body armor.
WHY TRAVEL WITH BODY ARMOR, ANYWAY?
On the one hand, there's a consensus that it's better to simply leave your protective wear at home so as to avoid any potential hassles or legal trouble.
Then again, many people have sound reason to take body armor with them when going places. To give just a few examples:
A tourist planning a vacation, but one of the local spots on their itinerary has a reputation for being somewhat dicey

A recreational shooter, but the new hunting grounds they want to test out are a good distance away

A media correspondent being sent on assignment to a war-torn territory, and they prefer to take tried-and-tested homegrown kit with them

A CEO needing to chair an executive meet in a region where terrorism is active, and who fears their political opinion would make them a target
SO EXACTLY WHAT ARE THE LEGALITIES OF TRAVELING WITH BODY ARMOR?
Within the United States at least, driving your own vehicle or hopping a train/bus going across state/county lines with your body armor in tow should be a breeze.
Just be aware that a small number of states do enact their own local laws concerning body armor.
For instance, you can freely enter and journey around Louisiana possessing or wearing bullet-resistant armor. Do either on a school campus, at a school-sponsored function, or on school transportation in the Pelican State and, exclusions aside, you'll find yourself behind bars.
FLYING WITH BODY ARMOR
In contrast to travel with body armor by road or rail, taking to the skies with body armor might not prove quite as straightforward.
Given the events of 9/11, understandably, there's been a serious tightening in airport security the planet over. Although body armor isn't typically considered a weapon in the eyes of the law, having it in your possession at an airport or on a commercial flight can be something else entirely. With that in mind...
Can You Wear Body Armor at the Airport?
In the UK, for example, there are currently no restrictions against sporting body armor inside an airport terminal.
In America, it's a definite no-no unless you happen to be airport police on official duty.
Having metal-containing hard body armor plates on your person undoubtedly won't pass a walk-through body scanner undetected. Soft armor made of synthetic fabric, however, worn discreetly under clothes won't likely be picked up by even the most observant of officials.
Can You Wear Body Armor on the Plane?
Similarly in the U.S., having on body armor during a domestic or outbound international flight is an arrestable offense. Sure, several characters rigged out in concealable body armor have pulled it off, but we really wouldn't recommend trying!
Besides, the chance of a firearms related incident happening on a flight which would justify wearing body armor is remote. Not to mention, it's best to avoid causing panic among fellow passengers from seeing an armored-up individual sitting in their midst.
How Can You Take Body Armor on the Plane?
The good news is that the Transportation Security Administration says normally you can take your body armor onto the aircraft provided it's packed in your luggage. Or in the case of a bulletproof backpack, actually is your luggage!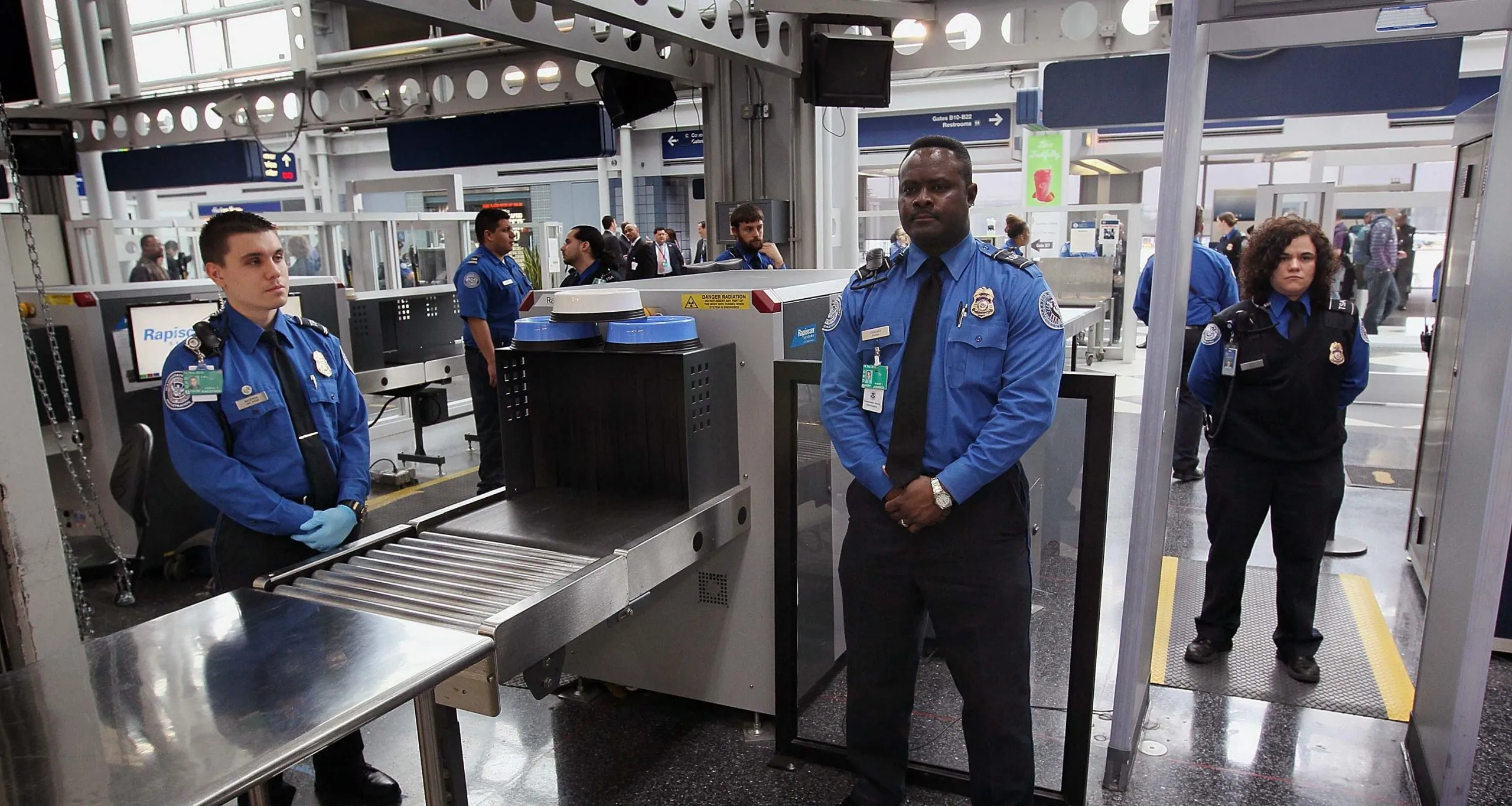 Your body armor will need to go through the X-ray machine first, though. And should it trigger metal detectors or even raise suspicions with the TSA officer in attendance, don't be surprised if you're subject to questioning, extensive searches, or even a physical pat-down.
Also note that no matter if you're a totally co-operative law-abiding citizen, the final word as to whether your body armor will make it onto the flight with you rests with TSA personnel.
If the agent feels your body armor represents a possible threat to others, they can exercise their discretionary powers to confiscate it.
The key point here is to be prepared - allow plenty of extra time for security screening; equally, it's a smart move to take with you personal credentials and proof of body armor ownership to show airport staff.
Should You Check with the Airline?
It's always wise to review airline policy too - make absolutely sure none of the body armor you mean to take, in general and specific types, is classified by them as prohibited items. And find out before you book the flight!
Once you've gotten the all-clear all round to stow your body armor on the plane, the next thing you'll need to decide is how best to have it onboard.
CHECK-IN LUGGAGE OR CARRY-ON BAG?
In answer, it depends on the body armor you'll be bringing; more precisely, its dimensions, weight, and value. If it doesn't take up much room, is light, or super pricey, it can accompany you into the cabin as personal carry on.
Ideally, stash your armor-filled bag in the space underneath the seat in front. That way, you'll have eyes on at all times, and it won't risk being squashed as it could if put in one of the overhead bins.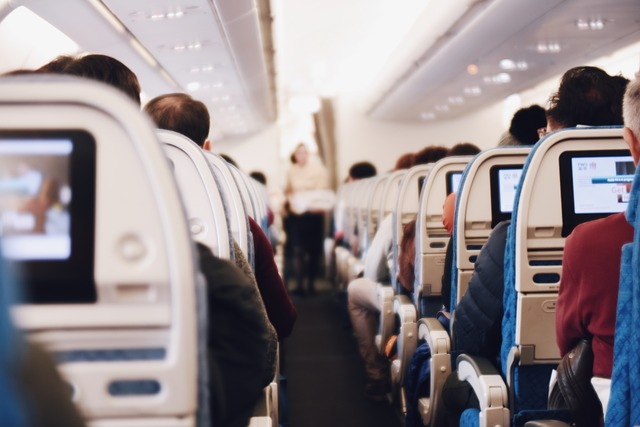 Despite being out of sight in your checked bags, the cargo hold of the airplane is a better bet if you're winging your way with, say, a full-size armed force spec tactical carrier complete with steel plates.
To mitigate against any loss, damage, or theft of your body armor by an unscrupulous checked baggage handler, think about insuring it for added peace of mind.
Don't forget to see how heavy your bagged-up body armor is before heading to the airport. If it's over the specified weight allowance, either remove some stuff or ready your bank card to pay the excess checked baggage charge.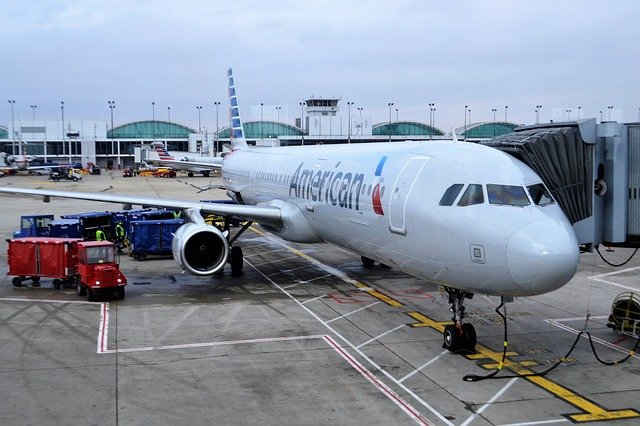 TAKING BODY ARMOR BEYOND U.S. BORDERS
If you're figuring on exiting the States with protective wear, you ought to know something of the laws covering export control as well as those pertaining to the use of body armor at whichever port(s) of call you'll be visiting.
E.A.R. & I.T.A.R. REGULATIONS
In the interests of national security, the U.S. administration employs a combination framework governing the transmission of personal protective equipment out of the country. Namely:
and
In short, E.A.R. applies to outgoing military and non-military products and tech; whereas I.T.A.R. have jurisdiction only over the transfer of defense related commodities.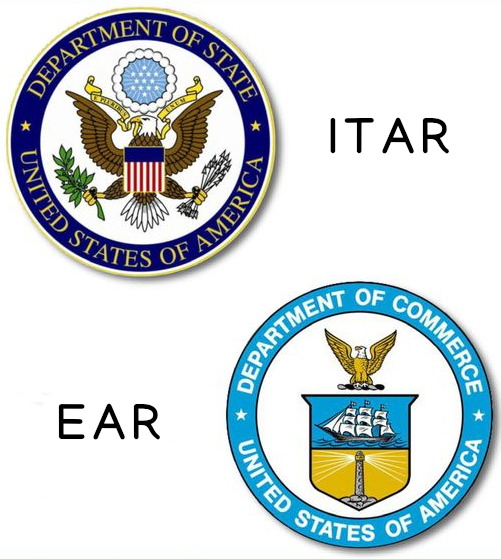 Hence, if you're wanting to lug your body armor to foreign climes (and back again), you may or may not require written authorization from either the Department of State (DDTC) or Commerce (BIS).
The regulations are complex and dynamic but, in essence, a standing exemption means you can often temporarily export soft armor (rated National Institute of Justice Standard 0101.06 Level IIA, II, and IIIA) without a license.
Though, as a rule, you won't be jetting off with any hard armor (so-termed 'Rifle Plates' rated Level III and IV) unless you've prior approval from the CBP. Still, to be on the safe side, best to seek guidance from the respective department.
BODY ARMOR LAW AT YOUR DESTINATION(S)
While the TSA may happily let you depart the motherland with your body armor, your destination will usually have its own legislation or regulations as to the use of protective wear by regular folks.
There, body armor may be classed as controlled items or banned outright, meaning you'll have to arrange documented permission in advance or else won't be allowed to wear it at all.
In many countries, such as Hong Kong and Mexico, it's perfectly legit for anyone to wear body armor in public so long as it's for protective purposes. But in Argentina and Thailand, for instance, a bulletproof vest is a restricted article, and you'd need to be granted a special permit to put yours on. Yet other nations strictly forbid the wearing of body armor by civilians.
Make no mistake: penalties for unlawful use of body armor can be particularly harsh. Get it wrong and at best, you'll lose your body armor. At worst, you'll be taken into custody and sentenced to jail time in situ for months if not longer.
Assuming you're good to go on the legal front, it's advisable to voluntarily declare your body armor with airport customs after reclaiming your baggage.
HOW BEST TO PACK BODY ARMOR FOR TRAVEL?
Even for short trips, to ensure your body armor stays in tip-top condition whilst in transit:
DON'T pack it bunched up, rolled, or folded.

DON'T put any other items on top of it.

DON'T expose it to excessive moisture and heat/cold.

DO lay it flat and on a stable surface.

DO keep it in a specially manufactured holder like the Spartan Armor Systems Carry Bag.
WHAT TO TAKE AWAY FROM ALL THIS?
To sum up, traveling with body armor may sound daunting but is seldom an issue in practice.
Though we work tirelessly at Bulletproof Zone to ensure the information we publish is correct, at the end of the day, meeting legal requirements when traveling with protective wear is on you - just remember, especially if flying out of the country, to do your due diligence and be wholly compliant with relevant laws/regulations both en route and upon arrival!
Have you traveled with your body armor before? Let us know how it went in the comments section below!