(Updated May 2021)
Body armor has come a long way since the Spartan warriors donned them in battle.
Today, body armor comes in an array of advanced protective gear capable of defending against the most lethal weapon fire. 
While vests and plate carriers are well-known, bullet-resistant backpacks and even bulletproof clothing are now on the market. They all follow the same principle: by putting a layer of ultra-strong material between your vitals and a bullet, projectile, or blade.
At Bulletproof Zone, we know it's important to understand such a potentially life-saving piece of equipment before you decide which one to purchase. That's the goal of this guide: we'll help you understand body armor and when to use it for your tactical loadout.
Let's get you the know-how to choose the best body armor for your needs! First things first:
What are the different types of body armor?
When it comes to body armor today, you've got plenty of choices:
Ballistic vests (a.k.a. bulletproof vests, what most people think of when they hear "body armor")
Plate carriers
Stab / spike proof vests
Bulletproof backpacks
Bulletproof clothing
What can I use body armor for?
You'd be surprised how many situations you can use body armor for. The most common are:
Peace of mind and protection in daily life  -  Shootings are becoming more common, much as we wish it wasn't true. Businesses, supermarkets, schools, and university campuses, to name a few, are no longer guaranteed safe places.
Safety and protection at work  -  Some jobs are more likely to put you in the line of fire than others. Police officers, correctional officers, security guards, and the like need protection.
Protection during hunting/ sport shooting  -  Nobody's perfect. Firearms can be discharged by accident. Plenty of hunters wear protective equipment.
Protection during amateur science experiments  -  Look, we're NOT advocating Blowing Stuff Up (at least if you're not a trained professional) but we also know that for some people, Blowing Stuff Up is a favorite pastime. If projectiles are generated, wear protective equipment!
Can You Buy Body Armor? Legality and Restrictions
Yes, you can - despite popular opinion. It's hard not to link body armor with war, crime scenes, hazardous situations, terror strikes, accidents, and other such intimidating scenarios. Because of this, many people believe the purchase of body armor is (or should be) be restricted.
But that's just not the case! Any lawful adult citizen can purchase body armor through  e-commerce sites like BulletProof Zone, and that's a good thing. Body armor is not a dangerous tool of aggression: it's protective gear.
Think about car seat belts. They have as much connection to auto accidents as body armor does with bullets and blunt impacts, but you don't think twice before buckling up (at least we hope you don't!)
It's the same with body armor: you wear it with the hope that you never need it. If that need ever arises, you and your loved ones will be thankful it was there to save your life.
Is it legal to have body armor?
Currently, yes. U.S. citizens and legal residents are well within their federal rights to purchase and wear body armor. However, laws about body armor in some states are always subject to change.
So while you can buy body armor in most states, always stay up to date with your state and local laws for body armor. We'll also try our best to let you know of changes as well!
Can I take body armor on a plane?
Generally, yes. The TSA page on body armor states that body armor is allowed on planes as long as it's placed in checked bags or luggage. It cannot be worn in the airport or on the plane.  Seriously, don't try it.
Even though it's generally allowed to bring body armor in luggage or checked bags, the TSA has the final say on what's allowed on the plane each day and what isn't.
That means it's possible (and fully legal) for your packed body armor to be barred when you show up at the airport. If that happens, the body armor must be removed from the bag and will not be able to fly with you.
That can be very inconvenient, especially in a travel rush, so always contact the airport ahead of time to ask about your situation. Either way, be prepared to comply with the TSA's requests on arrival.
The last thing you want to hear in this place is, "We're going to need you to unpack that."
Call ahead!
When is it illegal to have body armor?
There are three exceptions when it comes to body armor legality:
Anyone convicted of a felony cannot own or wear body armor.
Connecticut is the only state where e-commerce purchase of body armor is prohibited. You can buy a bulletproof vest there only in person across a store counter.
Wearing a protective bulletproof vest while committing a crime or any illegal activity will go against the criminal during the trial. It's used as proof of premeditation for the crime, and that's why he or she was pre-armed with protective gear such as body armor.
WHY DO PEOPLE THINK IT'S ILLEGAL TO OWN BODY ARMOR?
One reason is that some manufacturers only sell their products directly to armed forces, law enforcement, security agencies, or official government entities instead of in retail or through e-commerce to the general public.
Many others do sell to the public, though.
You can get an idea of just how many choices you have by browsing our body armor collection.
CAN I BUY BODY ARMOR FROM OVERSEAS?
This is a clear-cut "No." Federal law does not allow people to carry bulletproof vests inside the U.S. that were purchased in other countries. This is restricted under the International Traffic in Arms (ITAR) regulation.
The extended restrictions also apply to shipping, taking, bringing, or sending body armor to or from the U.S.
However, generally speaking, soft armor can be shipped but not hard armor.  In fact, some of the best armor brands you can get your hands on in the U.S. ship from overseas.
If you're concerned about needing to ship your armor or want to know which international brands can be bought into the U.S.A., take a look at our article on shipping body armor internationally.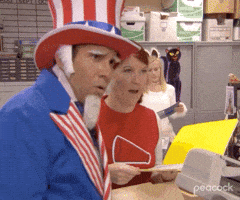 WHAT DOES THE NIJ RATING OF BODY ARMOR MEAN?
NIJ stands for National Institute of Justice, and they set the bar for body armor effectiveness and safety.
An NIJ rating tells you which kinds of bullets a piece of body armor can protect you from.
When a manufacturer creates a new bullet-resistant product, it's tested under highly controlled conditions to see what types of ammunition it can resist penetration from. These tests are very detailed and thorough, taking into account many variables.
You can get an idea of how stringent this testing is in the video below, with the Spartan Armor Systems Elaphros Level III Lightweight Body Armor undergoing its NIJ certification.
The NIJ is serious about its standards. There's no room for a company to cut corners when testing ballistic gear at these quality levels. As a potential wearer of protective gear, you can be confident if protective armor is rated to NIJ standards.
Always check a bulletproof vest for its NIJ rating before making a purchase, and make sure you know which protection level is right for you. After all, you're buying body armor for protection in hazardous situations, not to wear it at a party.
WHAT ARE THE DIFFERENT NIJ RATINGS?
Body armor is rated according to its functionality and capability to resist or deflect projectiles. These ratings help in choosing the right armor for specific requirements and you should use them as a guide for the type of armor you need.
NIJ ratings cover both soft and hard armor categories, with soft armor comprising the lower levels and hard armor the higher levels. We'll give a brief summary of NIJ levels and the pros and cons for each. Check out our more in-depth guide on the NIJ protection levels for more information.
SOFT BODY ARMOR
Soft armor is meant for light combat, such as low-caliber handguns or stabbing attacks.
SOFT ARMOR NIJ LEVELS
Level I
This was the first NIJ level. It's now considered obsolete since weapons have evolved far beyond Level 1's protective abilities. You really only see this level in old or second-hand body armor, which we urge you to avoid for quality and safety reasons.
Level IIA
After Level 1, this level is the least effective but most concealable armor for those who need to remain mobile and want it undetectable, such as undercover officers, intelligence agents, or VIPs. It still provides a degree of protection from slower projectiles or knives.
Level II
This level has an ideal balance between weight, flexibility, protection, and concealability. Level II armor covers specific handgun and shotgun calibers.
Level IIIA
The most universally recommended armor, IIIA offers protection against most rounds of handguns and shotguns. This is generally the highest rating possible for commercially available concealable armor.
PROS AND CONS OF SOFT ARMOR
Advantages of soft armor
Concealable – can be worn by anyone without being visually detected
Soft and flexible material – comfortable and feels just like a flannel shirt
Lightweight – does not add to the overall weight of security gear
High deflection range – can effectively counter a wide range of bullets and shrapnel
Combination layers – Kevlar, Dyneema, and other combination materials produce outstanding resistance while being user-friendly
 Disadvantage of soft armor
Lower protective capabilities - cannot withstand high-caliber or high-velocity rounds.
Common materials in soft body armor
Kevlar
One of the key materials used in mainstream bulletproof vests is Kevlar, which is why they are often referred to as "Kevlar vests."
Kevlar is a strong, light synthetic fiber that's five times stronger than steel. When it's layered just right, as in soft ballistic body armor, it can absorb much of the impact of handgun rounds or explosive shrapnel, making it much harder for the impact to penetrate. It blunts and deform the approaching object and alters the shape into a relatively harmless dish-like form.
While it's blunting the incoming object, the armor is also distributing all that energy across its entire structure, weakening the impact.
Twaron
This is a material similar to Kevlar. In fact, both the fibers are from the Aramid parentage. Twaron's first commercial production was in 1986, by Teijin Aramid.
Dyneema
The brainchild of material technologists from the Netherlands, Dyneema is extremely lightweight yet very strong. A 1-mm strand of Dyneema can bear a phenomenal weight of 240 kg., but it's so lightweight that it can float in water!
Graphene
The new wonder material! Graphene is incredibly strong and lightweight, easily able to blunt high-velocity projectiles. It's straight out of a sci-fi story.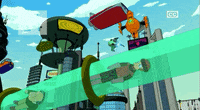 Currently, graphene is too expensive and difficult to manufacture in strong structures within ballistic vests. But as technology develops, this is the material to keep an eye on!
Types of Soft Body Armor
STAB AND SPIKE-PROOF ARMOR
This armor offers protection against manual striking with edged or straight knives and other sharp weapons.
Advantages of stab / spike proof armor
Unlike bulletproof vests, protects against sharp weapons of two types - "edged" blades such as kitchen or pocket knives, OR "spiked" blades like ice picks.
Vests which are "multi threat" or "dual threat" are made to resist

 

BOTH

 

ballistic impacts and stabbing.
 Disadvantages of stab / spike proof armor
Does not protect against firearms.
BULLETPROOF CLOTHING – A COMPLEMENTARY SAFETY GEAR
As the name suggests, bulletproof clothing is the range of bodywear that extends the bulletproof armor's functionality to the rest of the body. They can be worn with body armor or carriers or instead of body armor or carriers.
Bulletproof clothing is made from materials similar to soft body armor. Hence, they are flexible, feel natural to wear, breathable, maneuverable, and concealable.
The wide range of bulletproof clothing includes:
Upper and lower body-wear such as vests, jackets, coats, pants, trousers, shorts, and more
Travel gear such as luggage, backpacks, and carry-on bags
Business and professional accessories such as business bags, cases for computer and other accessories, presentation panels, packing bags, and more
Vests and clothing for security-trained canines, known as "K-9 clothing"
 You'd never guess this fleece vest from Talos is NIJ certified Level IIIA, would you?
HARD BODY ARMOR
Hard armor is for those who expect to see combat or work in environments where they need the best protection they can get against enemy projectiles. As the name suggests, it uses hard armor plates, often steel armor, able to resist most munitions outside of armor piercing rounds.
HARD ARMOR NIJ LEVELS
Level III
This is rated especially for rifle rounds; capable of countering AK-47 rounds.
Level III +
This is not an official NIJ level, but body armor manufacturers have adopted this rating to describe armor capable of resisting higher velocity rifle rounds and other threats like the M855 ("green tips") and MI93. Spartan Armor Systems AR550 Level III+ Shooters Cut Plate Carrier Package from our own collection is a popular example.
Level IV
This is the most advanced body armor rating with outstanding capacity to resist most rifle, handgun, and shotgun rounds. However, its bulkiness and weight limit its usefulness. Still, this is the go-to level when you need the absolute best protection possible. We've got a good collection of level IV plates from trustworthy brands like Spartan Armor Systems, Legacy Safety and Security, Chase Tactical, and others.
PROS AND CONS OF HARD ARMOR
Advantages of hard armor
Extremely bullet-resistant – ideal for heavy combat
Can be worn externally – eases some of the inconvenience associated with hard armor
Often used as individual hard plates that can be changed out of plate carriers for added flexibility
Disadvantages of hard armor
Short lifespan - NIJ certified hard plates usually last about 5 years
Not easily concealable
Uncomfortable (certainly in hot/warm weather) and bulky
Increases the overall weight of safety gear
Armor piercing rounds are specifically designed to overcome their protection
Can hurt the wearer if they slip and fall, or otherwise limits mobility
Common materials in hard body armor
Hard armor uses combination layers of lightweight but solid materials such as:
Steel
Special metal alloys
Ceramic (tends to be quite heavy)
Titanium
and usually have a back-lining of pressed laminate, which enhances resistance power
 Keep in mind that armor plates also can come in different shapes and sizes, with some being curved or flat. This affects their comfort and protective abilities and is another thing to consider when purchasing hard armor or steel plates. Most steel plates are meant to be paired with a plate carrier so make sure you're purchasing the right one, or compatible plates, to set it up properly.
WHAT ARE PLATE CARRIERS AND What are They For?
Plate carriers are basically a vest with special pockets you can insert ballistic soft armor or hard armor plates into to make the gear bullet resistant.
Carriers are worn externally by soldiers and federal as well as military special forces. In several ways, they're similar to hard armor and are often used interchangeably.
However, unlike body armor that has the single purpose of protection against bullets and shrapnel, plate carriers are multi-purpose. They have pockets, straps, waistbands, paddings, webbing, and even concealed compartments.
PROS AND CONS OF PLATE CARRIERS
Advantages of plate carriers
Highly protective - They're very effective against rifle shots, which make them popular with the military, the special force teams, and federal law enforcement.
Scalable - This means their functionality can be increased as per custom requirements. This is a unique feature that normal body armor does not offer.
Disadvantages of plate carriers
Less comfortable - Armor plates can be rigid and heavy and cover limited body area compared to concealed vests.
What's the best body armor to buy?
The best body armor for you depends on who you are and what kind of threats you're most likely to come across.
That is, it depends on who you are and what you're going to use it for.
For example, someone in the military will face very different threats compared to a hobbyist shooter. We can't tell you what the best armor is for you specifically, but we can give some examples.
Let's see our picks for the best body armor based on YOUR situation.
Best body armor for high-risk occupations
If you are:
Law enforcement (regular patrol), an undercover investigator, a bodyguard
A concealable, lightweight ballistic vest is best for you. Discretion, fast action, agility, and ease of movement are essential. You probably also need to wear your vest for long durations, so comfort's a must. A multi threat vest is ideal since your line of work comes with unpredictable threats.
Our pick for YOU is:
What makes it right for you?
protective

 

- NIJ .04 Level IIIA protection + great performance for close to the edge shots.
comfortable

 

- moisture wicking fabric diffuses pockets of body heat - great for hot climates. Size 3XL is 5.73 LBS (2.6 KG).
customizable

 

- Package comes with 1 concealable carrier and 1 IIIA ballistic and stab proof panel. Carrier works with Level II OR IIIA panels, so you can choose your protection level.
If you are:
EMS, security personnel in crime-heavy areas
It's not your job to head into danger like law enforcement, but you still potentially face high-risk, volatile scenes that could put you on the wrong end of a blade or bullet. You could use a protective vest that can handle both threats.
Our pick for YOU is:
What makes it right for you?
protective

 

- dual threat NIJ IIIA front armor
customizable

 

- back pocket for adding on second armor panel (Legacy Safety and Security IIIA Dual Threat); fully adjustable for best fit
practical

 

-

 

2 large zippered cargo pockets and breast pockets with ID holder; back and front Velcro for adding unit patches
If you are:
Law enforcement, SWAT, a commando
Pull out the big guns (literally) because you, my friend, could use hard armor. It's probably no surprise you require tactical gear that will have your back in open conflict situations.
Or if you are:
A hunter
We know some hunters who'd just as soon stop hunting if they thought body armor was a necessity, but we also know some hunters who would never go out in the fields without it, even if it's just for protection against an aggressive buck's antlers.
Our pick for YOU is:
What makes it right for you?
comfortable

 

- lightweight at only 2.5 LBS (1.13 KG) without body armor plates
versatile

 

- works with any hard armor plates and soft armor backers; large Velcro area for placards
practical

 

- MOLLE webbing for mounting tactical equipment; strong drag handle that Velcros down
Check out our ballistic plates and armor inserts collection as well if you'd need new plates to put in it.
If you are:
A correctional officer
The threats you face are more likely to be blunt impacts (chairs, etc.), and improvised blades that fall under the "Spike" class of sharp weapons.
If you already happen to own a protective vest, our pick for YOU is:
What makes it right for you?
protective

 

- Unless your current vest is multi-threat, you're not protected against the spiked weapons inmates can improvise from everyday objects. This quality panel meets all requirements for NIJ resistance level (SPIKE L1 (E1-E2)). It's meant to be used in conjunction with a bullet resistant vest.
If you DON'T already own a ballistic vest, our pick for YOU is:
What makes it right for you?
Protective

 

- Not only can this unit be upgraded to Stab or Spike Proof class, but the vest itself will offer some blunt impact protection with its ballistic resistant properties.
Comfortable

 

- Coolmax inner lining means breathable, thinner, and lighter.
Customizable

 

- Default unit is NIJ Level II but also upgradeable to IIIA.
Best body armor for civilians
Active shooter situations
You're worried about yourself or your loved ones at work, school, or even just at a big event. What you need is protection that won't weigh you down or be too much of a drag to wear on a regular basis. You also need something discrete.
If you or your loved one are adults, our picks for YOU are:
What makes it right for you:
Protective

 

- NIJ IIIA bullet-resistant hidden liner; discrete
Functional

 

- multi-pocketed
Aesthetic

 

- timeless design
Quality

 

- smooth genuine leather that will continue to soften over time
What makes it right for you:
Functional

 

- auxiliary multimedia connection from inside the backpack to the outside shoulder strap for music and hands-free phone usage; tablet/laptop pocket
Protective

 

- NIJ Level IIIA armor level
Comfortable

 

- added gel support in shoulder straps and back
Extensive storage

 

- 20+ organizational panels and pockets
Weight

 

- 3.86 lbs. (1753 gr.)
If you're buying for a youngster, our pick for YOU is:
What makes it the right choice:
protective

 

- National Institute of Justice Level rated IIIA
lightweight

 

- only 1.27 LBS. (580 GR.)
cool (in the "wow!" way)

 

- comes in black, pink, or teal; includes a media port
Also: Body armor can better your odds, but do you know what to do during a live active shooter situation?
Targeted Attacks
If you're a VIP or even a regular person traveling in a risky locale, you might be concerned about being a target. We suggest discrete body armor that's protective enough to handle a range of threats from firearms to "street blades" like knives.
Our pick for YOU is:
What makes it right for you:
protective

 

-

 

protects against firearms (choice of NIJ Level II or upgradeable to IIIA) + upgradeable to Stab or Spike-proof (we recommend Stab proof for your concerns).
comfortable

 

-

 

Coolmax inner lining lets your torso breathe and keeps you cool.
lightweight

 

- only 5.5 LBS
Prepping for SHTF scenarios/bugging out
You're ready to get out when the time comes. You'll want to be light on your feet, so you'll need armor that's multi-functional and lets you move freely.
Our pick for YOU is:
 Why it's right for you:
protective

 

-

 

NIJ IIIA plate

 

protects from handgun fire and can stop multiple rounds. Also protects again stabbing/piercing objects.
multifunctional

 

-

 

hydration-compatible pocket on the back; 3pcs D-ring has MOLLE webbing for attaching additional tactical pouches.
durable

 

-

 

tough fabric; water resistant; double-stitched, heavy duty zippers and utility-style cord pulls; side and front load compression system
comfortable

 

- ventilated mesh padded back area & shoulder strap
General Safety in Risky Environments
Do you enjoy hobbies your mom would refer to as "dangerous?" We know there's probably that one guy (or gal) in the pack who points and laughs at anyone wearing protective gear. But if you're out there doing crazy stunts, why not give yourself a better chance to live to tell the story?
Our pick for YOU is:
Why it's right for you:
protective

 

-

 

meets ANSI EN1385:2012 test results ; protects the head from bumps encountered in falls or from falling objects
comfortable

 

-

 

only weighs 24 OZ.; added suspension system with an adjustable 4-point harness
functional

 

-

 

upper and lower dovetails accessory rack for mounting devices and communication accessories; front mount and top and sides strips of loop
Practical FAQs
What body armor is the most affordable?
Ballistic backpacks or plate carrier backpacks tend to be the most affordable, usually running from $99 to $490.
Be wary of anything that seems too cheap, though. Quality tends to come with a higher price tag, and you don't want to skimp on quality when it's potentially a question of life or death.
It's also generally true that ballistic vests with a lower NIJ protection level rating (IIA, for instance) can be a lot less pricey than the higher rating vests.
But remember: this gear's job is to save your life. If the firearm threat you're more likely to face isn't covered by a particular vest, there's no reason to buy that vest!
Occasionally you'll run into really incredible deals for protective gear, especially in our collection (no brag - just a fact.) For instance, the BulletSafe bulletproof vest is a great option amongst affordable body armor: IIIA protection at an outstanding price.
What body armor is the easiest to set up/wear?
Bulletproof backpacks and clothing, honestly. They're quick and easy both to set up AND wear.
Concealable vests are also not so difficult to wear once you get the hang of how they're supposed to fit, and external plate carriers with armor inserts are also pretty easy to set up because the unit is all right there on the outside.
As for ease in wearing, it all depends on how long you're going to be in the armor and why you're wearing it. If you're a civilian looking for just-in-case protection at a 3-day music festival, for instance, you might want to wear something lighter and more discrete.
For example, the Spartan Armor Concealed Carrier is a popular option for those who want strong protection in an easy-to-use package.
What bulletproof vests fit women?
Technically any vest that adheres to the proper sizing guidelines can fit a female wearer.
But the reality is that many women in law enforcement who've been wearing "men's'" vests tend to find them too heavy and bulky.
Many of today's body armor manufacturers are doing a lot more to meet the needs of female wearers with specially cut ballistic gear that fits the female anatomy, like the women's cut IIIA bulletproof vest from Bulletblocker pictured above.
If you find a vest you like from a certain brand but it's not in a women's cut, consult the brand's sizing guides for women. You can also leave us a comment on the armor's product page or contact us with your question.
WHY DOES BODY ARMOR HAVE AN EXPIRATION DATE?
Body armor is made of synthetic materials whose properties and characteristics are lab-made, so they tend to "grow old" or become less effective with time. 
The materials lose their abilities of deflection, resistance, and dilution of kinetic energy. Due to this, body armor has a defined lifespan. Usually, NIJ-certified armor has a 5-year lifespan.
IS IT OKAY TO WEAR EXPIRED BODY ARMOR?
Generally not recommended. If the armor is being used for more casual and occasional purposes such as for public appearances of VIPs, wearing slightly outdated armor will not affect their effectiveness.
This is because most armor retains its standard efficiency past its prescribed expiration date. However, for combat, conflict, and security purposes, don't use expired armor if you have better options.
And always remember that if a bullet does strike your vest, it needs to be replaced.
What body armor lasts the longest?
Some vests made with Dyneema, such as the Engarde Deluxe Concealable Carrier, have been observed to provide ballistic resistance beyond the standard 5-year lifespan. But we can't personally vouch for this.
Since most body armor has an official 5-year lifespan you should plan for it to last about that long.
WELL-MAINTAINED ARMOR WILL SERVE YOU BETTER
Proper maintenance is vital for the superior performance and longevity of your armor.
Here are a few helpful tips to keep armor "fighting fit:"
Wash armor after use
Do not expose the inner lining of the armor to sunlight or liquids
Do not hang or fold the armor, storing it in a flat position will improve its lifespan
Avoid exposing the armor to excessive moisture or heat
The armor should be body-hugging, not too loose but not too tight
KEY TAKEAWAYS
Body armor can literally be a matter of life or death. Do your research to determine which type of gear is right for your specific needs, and always purchase from a reputable retailer. With proper care, you'll feel safe and ready for years to come. Now that you know what to look for, check out our selection of body armor to see what suits you best!
Have a favorite piece of tactical equipment or helpful piece of advice for buying body armor? Let us know in the comments below!