Head protection has been an integral part of combat since the days people first realized the importance of the ol' brain housing group. Soldiers have been mounting accessories on their helmets for nearly just as long, some for use in warfare, others for luck or morale.
Today, the tactical helmet is key equipment for law enforcement, military, and even certain civilians. Just as before, not only do helmets protect the head, they're also used to mount gear vital to a mission's success.

In this latest addition to the Bulletproof Zone guide collection, we're explaining the different accessories you can add to tac headgear. We'll also suggest ways to set up your tactical helmet based on the type you're using and your purpose for wearing it, with examples from real experts in the field.
Table of Contents

Types of tactical helmets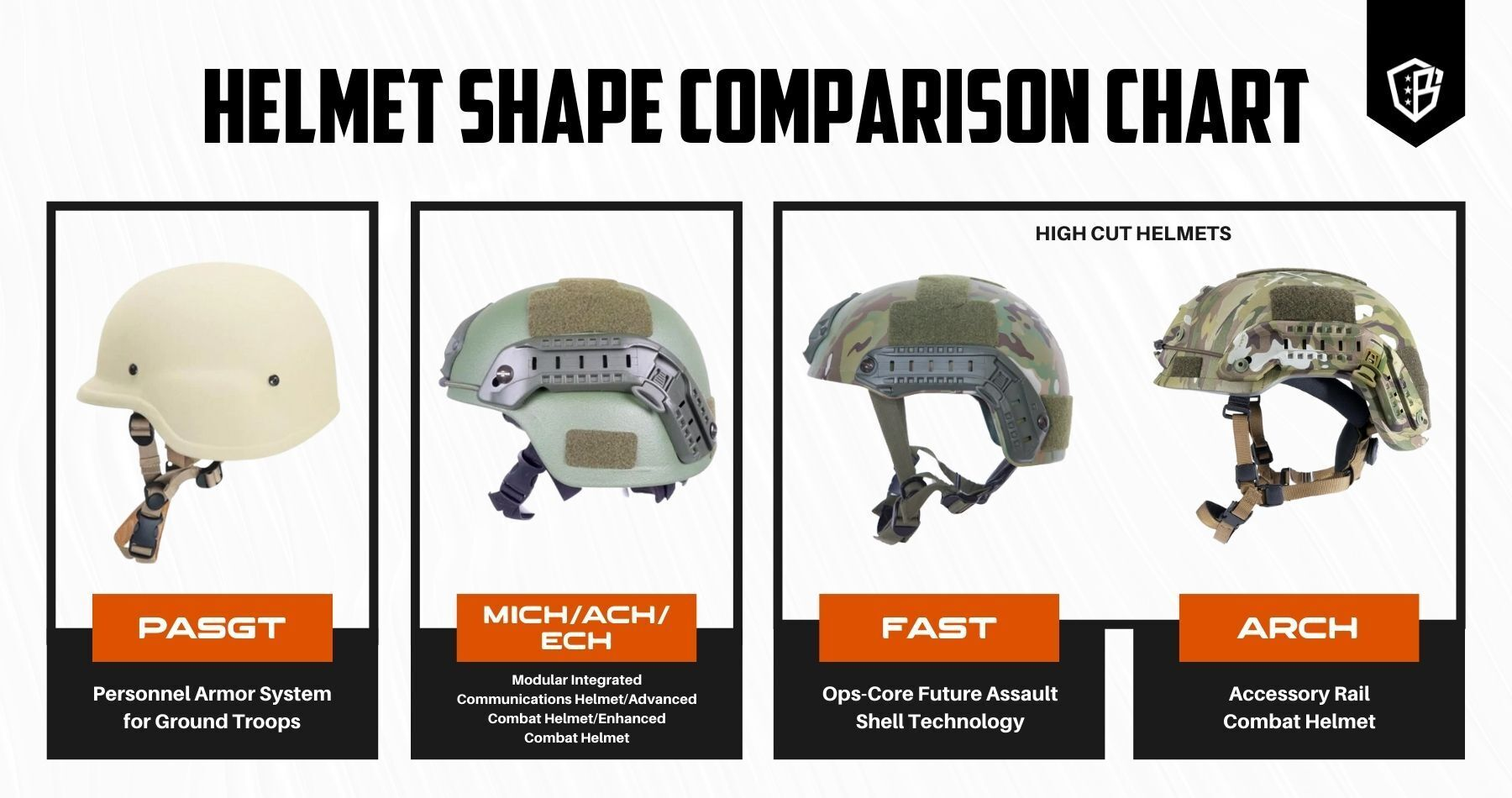 Tactical helmets are a fascinating study in military gear development. Helmet designers and manufacturers constantly work to fix less than ideal features of the previous iteration of headgear.
The hallmarks of the most current helmet models are lighter weight and better compatibility with modern communications equipment.
Notice the shape of the PASGT helmet in the chart above. It covers a much wider area compared to the other newer headgear. But the PASGT is also heavier and its ear zone tighter, making it more uncomfortable to wear certain accessories like ear pro headsets with them.
So always keep in mind that what kind of helmet you have can impact your setup--either the installation/attaching of accessories or the experience of wearing your fully-rigged gear.
Ballistic Helmets vs. Bump Helmets
Bump helmets may be useless against bullets, but they're respectable pieces of PPE in their own right, protecting against bumps and falls while providing the ability to mount night vision and other gear.
They're also relatively cheap compared to ballistic helmets, and they're definitely lighter. Some even come with a built-in NVG shroud like the Chase Tactical Lightweight Non-Ballistic Bump Helmet below.
They're often worn by civilians in potentially risky non-combat scenarios like hog hunting or live action roleplaying (LARPing).
How do I set up my tactical helmet?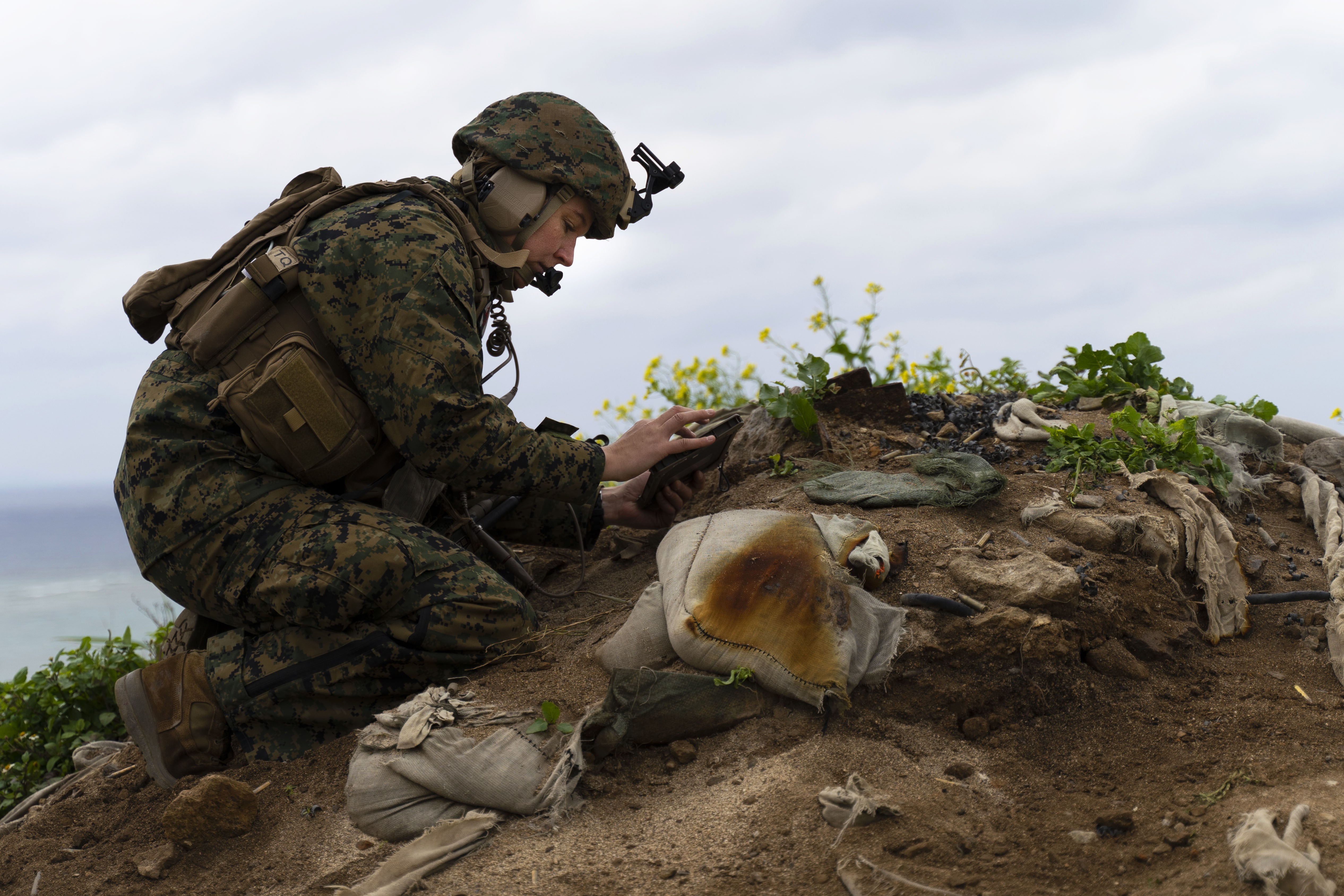 One of the first lessons in helmet setup is that there's no single one-size-fits-all way to do it. The type of headgear you wear and what equipment you mount to it depends on a number of factors, the main ones being:
You and your team's anticipated threats: Some tac helmets are tested to be bullet resistant, while others are not.

The needs of your team's mission: If you're working in darkness, you'll likely need lights and night vision. If the mission calls for broadcasting or recording, you'll need a camera. Maybe you need a multicam helmet cover for camouflage and mounting.

The way a helmet fits on your head with the necessary equipment mounted to it. Sometimes you have to play around with padding, chin strap, etc. to get the right fit with your accessories attached.
Setup Pro-tip: If you don't need it, don't stick it on your helmet
Some people run with a TLC mindset (That Looks Cool!) when setting up headgear. If there's room for a gadget, they'll pop it on there to look badass.
Sure, running a fully-decked out helmet looks cool, but it's also heavy, and your neck will punish you for that--especially when you're shooting in prone position.
So if there's one thing we can tell you with certainty, it's this: the best helmet setup keeps comfort in mind. Hand-in-hand with comfort is accessory choice.
We'll talk about comfort first, which depends on correct size and fit.
How do I find my helmet size?
We've covered ballistic helmet sizing here. We strongly suggest you give the article a look-through if you're serious about getting a helmet.
Here's the gist: Have someone measure the length, width, and maximum circumference of your head. Then check helmet brands sizing guides for the recommended size based on your measurements.
Definitely measure and get real numbers because headgear that doesn't fit is dangerous at worse and a nuisance at best.
If a helmet is too big, it's a threat to your safety; it lowers your field of vision and isn't stable. If it's too small, it can ride too high and not offer enough coverage.
How should a tactical helmet fit?
With the chin strap tightened....
the helmet stays stable when you turn, shake, and lower your head.

the helmet is snug but doesn't squeeze your head too tightly.

you can see the rim of the helmet when looking up with only your eyes.

the front and back of the helmet are level when viewed from the side.

the sides of the helmet are level when viewed from the front.
Suspension and retention
Two major factors in proper helmet fit are the suspension system--components that basically keep your head from directly touching the helmet's inner shell --and a retention system, which keeps the helmet on your head and in the correct position.
These components include items like:
Chin strap: most of today's helmets have a strap that attaches in four places to the helmet (4 point strap) and can be adjusted for best fit

Pad and liner system: reduces concussive injuries; enhances comfort; mesh liners increase air flow for coolness

Counter weight: sits at the rear of the head to balance out the weight of night vision gear at the front
Tactical Helmet Accessories and their Uses
Rail system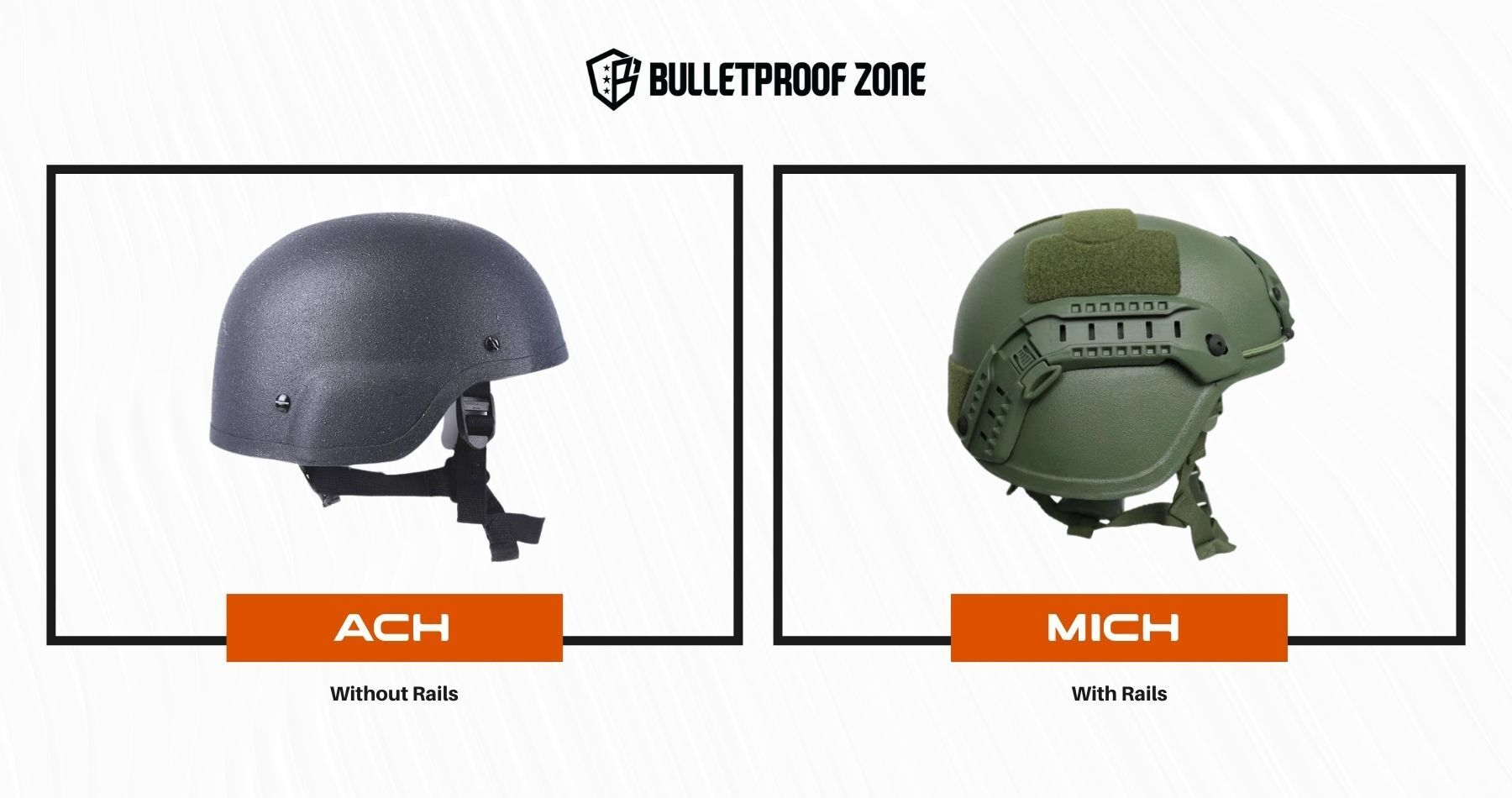 You'll need rails on your helmet if you intend to mount accessories. Most aftermarket helmets nowadays come with a rail system, but plenty of helmets out there don't.
If you've been issued an Advanced Combat Helmet (ACH) or you're working with an older PASGT, you'll have to get something like this MSA Style Helmet Rail and install them yourself, adding your own holes in the helmet if needed.
Night vision
For a dark environment--a night mission or a windowless, lightless space--you'll need a night-vision device (NVD), AKA night optical/observation device (NOD) or night-vision goggles (NVG).
A lot of helmet setup depends on the kind of night vision goggles you're running because a lot of gear goes with them:
A shroud is a platform attachment at the front of your helmet. It allows you to integrate NVGs or gear like lights and cameras.
See those three black bolts in the pic above? Most helmets used by the military nowadays come with that standard 3-Hole MARSOC/WARCOM drill pattern.
This drill pattern accommodates a lot of shrouds available, including the ever-popular Wilcox L4 Three Hole Shroud or the Norotos Universal Shroud.
To get night vision on a helmet that doesn't have the right hole pattern for your mount (see below), we suggest you drive a punch through the headgear with a press (drilling lowers the whole helmet's ballistic integrity).
If you'd rather go boltless, those are out there, too.
These attach at the shroud. The Wilcox G24 Mount is one of the most popular of its kind on the market, designed to break away from the helmet when put under heavy pressure, e.g. a hard hit against a low rock. This is a feature, not a bug. It ensures your head doesn't end up breaking away.
Bungee cords hook onto the side of NVGs and pull tight to the head to stabilize them or anything else you install on the shroud.
These can go on the back of your headgear to power your NVG.
Night vision gear adds weight. Counter weight pouches go at the rear of your helmet to off-set this weight. Many of them are also great places to store extra gear like batteries and chem lights.

Morale patches/ID placards

Gear for identifying friend or foe (IFF) is indispensable. ID placards or flag or troop morale patches help your team identify you as a friendly. This is especially important when they're using NODs, which can distort faces.
Helmet covers
Covers protect the finish on your helmet, give camouflage, and keep light from glaring off helmet shells once they've developed a sheen.
With features like Velcro and bungees, covers provide a number of accessory mounting options. Some covers fit a range of helmet types. Others are made for a specific piece of headgear, like the UARM Low Cut Ballistic Helmet (LCBH) cover above.
Helmet bridges
A helmet bridge is a one-size-fits all option for mounting accessories. Agilite™ makes a great easy-to-use, high-quality bridge.
Headbands
A headband, AKA a sweatband, was one part of the suspension system on the original PASGT helmet.
Tourniquets


Tourniquets are used to limit blood loss. The back of a tac helmet is one good place to attach a tourniquet with Velcro.
Strobe lights
Another piece of IFF gear, strobe lights go on the helmet's top so you can be identified as a friendly by drones, helicopters, etc.
Lights
Helmet mounted flashlights attach to a rail system or NVG mount for illumination in dark conditions.
Spare batteries
Lots of tactical equipment runs on batteries. It's always a good idea to have extras on hand.
Cameras
Cameras are now a common piece of military tac gear for their ability to obtain, gather, and process real time data.
Eye pro
Explosive fragmentation and blast pressure are the top threats to eyesight on the battlefield, making eye protection vital.
Battle goggles like the North American Rescue Outside the Wire (OTW) Ballistic Goggles protect against vision-impacting injuries that can haunt you for a lifetime.
Even live-action role players (LARPers) need to protect their vision. A foam arrow can really sour the fun if it meets a bare-naked eye.
Ear pro / Protective communication headsets
Once your hearing's impacted by enough high-decibel booms and tinnitus sets in, it's only downhill from there. At the very least, put in some good foam earplugs or passive earmuffs.
Then there's protective communication headsets that let you communicate with your team while dampening loud sounds. There's a pretty good range of these out there.

Tactical Helmet Setup: Comfort Tips
Set up your chin strap so it sits right and doesn't pull at your head.

Wearing a headset with a mid or low cut helmet? It can be a tight squeeze. Take out the side pads if it gives you a headache.

Experiment with pads for top comfort. There are plenty of aftermarket options for pad systems if you want to improve on what your helmet comes with.

For a basic older model PASGT, you can do a suspension system upgrade to make it much more comfortable. The Oregon Aero BLSS Kit for the PASGT is one well-reviewed option.

Be aware that you'll want a slimmer profile comms headset if you have a low cut helmet like a PASGT.

You might consider a rail adapter kit like this one by HHV. This allows you to easily integrate your ear pro/comms headset directly onto your helmet rails.

 
Sample Tactical Helmet Setups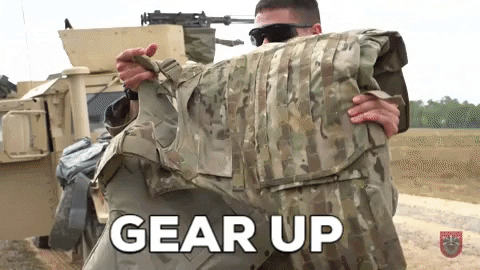 Bulletproof Zone's favorite tactical YouTubers have some great videos on helmets. Here are four of their best setup techniques out there. (We're not paid to say any of this. We're just sharing the good stuff!)
Special Forces Setup
Carl at Tactical Rifleman is big on the "No BS" approach. Here's how he sets up his helmet:
MICH ballistic helmet (with side pads pulled out)

Peltor™ headset (over-the-ear)

IR strobe

IR lights

ID placard

Night vision goggles + Wilcox Mount & battery box
Check out his "How to Setup Your Helmet for Combat" here.
SWAT Setup
In this video put out by Qore Performance, Aaron Marco (SWAT LEO and USPSA Grand Master) explains how he sets up his helmet for SWAT night work.
Ops-Core FAST® helmet

Wilcox 3-Point shroud

PVS 31 NVG (dual tube)

TNVC Mohawk counter weight & battery pack

IFF strobe

Bungee cords attached to Mohawk instead of helmet front (personal preference)

Because Operator Camera

IR illuminator

TCI Liberator® 2 tactical headset

Team Wendy harness and Epic Air® Liner System

 
Combat Setup
John Lovell of Warrior Poet Society talks about his full combat setup. Lovell, formerly a special ops soldier who did five combat tours with the 75th Ranger Regiment, is now a BAMF who refers to himself as a "LARPtastic civilian."
High-cut helmet

Eye protection--Prefers his Gargoyles® but couldn't find them for the video. (We feel you, John!)

Ops-Core AMPs ear protection

Wilcox G24 mount

NVG--TNVC Sentinels (no longer sold)

TNVC Mohawk counter weight

Batteries

IR lights

luminescent tape
Here's John's full combat setup
video. The helmet section of the video starts at 14:27.
How much does a helmet setup cost?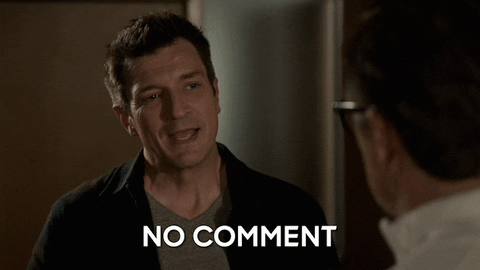 No lie: Prepare to see lots of zeros when figuring up a headgear budget.
Ballistic helmets themselves come in a range of prices ($200-$1500 for a High Cut), but it's tech like NODs, cameras, and headsets that really start driving up the price.
Just remember you get what you pay for!
The Future of Tactical Helmets
Better blunt impact performance, whole head protection, lighter weight
Since the War on Terror, body armor developers have been working round the clock to produce a helmet with better blunt impact protection.
Another important goal? Protection for the entire head, face, and jaw.
IED injuries to the face and jaw during the invasions of Iraq and Afghanistan were numerous and traumatic, and developers knew they needed to do something about it--preferably without adding lots of weight.
According to Army project managers, the Integrated Head Protection System (IHPS) checks all the necessary boxes.
It doubles blunt impact protection and lowers weight by 5%. It also comes with a mandible + eye shield for maxillofacial protection (covers the face and jaw).
Since its release in 2019, researchers have been working out a process to get the IHPS 40% lighter and cut the need for a rifle-defeating add-on plate. They're also working on a boltless accessory mount (the helmet already has only one drilled hole) and trying to create tech able to gauge head trauma suffered by the wearer.
Smarter
Helmets are also going to get smart. At least, that's the goal.
By 2026, the Army hopes to have an integrated demo ready for a set of technologies called asymmetric vision/decide faster (AVDF).
This tech will provide soldiers with a stream of information that gives a level of situational awareness never seen before. Very sci-fi and awesome.
Will there be a rifle-rated helmet in the near future?
Legacy Safety and Security have some exciting rifle-rated helmets on the horizon! Expect news of a 4.5 lb. boron carbide Level IV helmet by the summer of 2022.
They're also working on the finishing touches for a Level III helmet estimated for the end of the year.
This is big news, since most ballistic helmets are rated only for handgun rounds, largely because of the challenge of getting rifle-rated headgear to a wearable weight. But Legacy is doing everything they can to keep the weight as low as possible, and we're very enthusiastic about what they've come up with!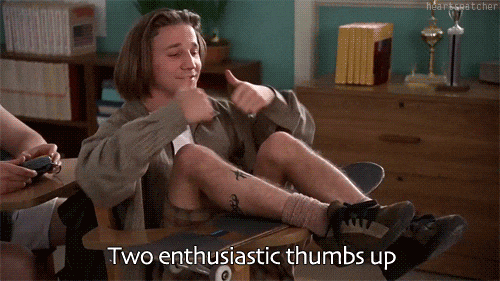 Conclusion
Whether you've got a ballistic or a non-ballistic helmet, having the right setup for your mission is everything. Otherwise, you risk not having something you need, having too much, or worse. We'll leave "worse" to your imagination.
Remember that every piece of gear will add weight and cost money, so mount only what you need.
Was this helmet setup article helpful? Let us know below! And if you've got any questions at all, contact the Bulletproof Zone team for assistance.