Bulletproof clothing, clothing with built-in protection like a bulletproof vest. With unprecedented levels of crime, random shooting attacks, violent protests, and riots, this equipment has never been more relevant.
But wearing traditional body armor on a daily basis is cumbersome and distracting.
Now, with advances in ballistic technology, bulletproof clothing you can purchase has transformed into nondescript pieces of protective gear like regular apparel but which might just save your life.
This guide will teach you all there is to know about the topic and give you some ideas to add to your tactical collection.
What is Bulletproof Clothing?
Similar to a traditional bulletproof vest or other body armor, ballistic clothing protects the wearer from threats like bullets or knives. Instead of being in a vest or utilizing hard plates though, they're built in to everyday clothes like jackets and suits.
Bulletproof clothing can protect wearers from projectiles such as bullets, fragmentation from explosions, as well as stabbing attacks. Other types of bulletproof clothing for everyday wear can include lightweight bullet-resistant jackets, bulletproof suits, and concealable bulletproof plates to suit differing needs in style, comfort, and most importantly, degree of personal protection.
How is Bulletproof Clothing Made?
To make bulletproof clothing, manufacturers start by producing a fiber that is lightweight but strong, which is then weaved into a ballistic fabric. This fabric is sent in rolls and then cut into the desired size and shape.
The process looks similar to a modern textile production, but uses stronger material such as kevlar or dyneema.
In a bulletproof vest, the ballistic fabric is layered to different thicknesses to form panels. Generally, bulletproof clothing uses thinner layers to allow greater mobility, and allows the material to be woven into the clothing. This sacrifices some degree of protection though.
The thickness and weight of the clothing depends on the level of desired protection, with NIJ level II being the lowest level.
Level of Protection in Bulletproof Clothing
The United States National Institute of Justice (NIJ) has been setting voluntary body armor standards since 1972. The NIJ standard is the only nationally accepted standard for the body armor worn by law enforcement and corrections officers. NIJ also administers a program to test commercially available armor for compliance with the standards to determine whether the vests meet NIJ's minimum performance standards.
The NIJ classifies body armor into 5 different threat levels: Level IIA, Level II, Level IIIA, Level III, and Level IV; based on their ability to stop bullets at different speeds. Level I has long been rendered obsolete and usually can't even be found on the market (we don't recommend it, even if you do find it!)
A higher level means higher protection against more powerful bullets from more powerful guns. However, a higher level also means lower levels of comfort, mobility, and versatility for the wearer.
What level of protection is bulletproof clothing?
Since bulletproof clothing is designed to be built in to everyday clothes, they use soft armor that usually range from Level IIA to Level IIIA.
Note the protection level is lower than what you'd generally see in bulletproof vests and plate carriers. If you require a stronger protection level, consider another type of body armor to suit your needs.
Common Types of Body armor and Bulletproof Clothing
Bulletproof Vests and Plate Carrier Vests
The most common and stereotypical type of ballistic clothing is the bulletproof vest and ballistic plate carrier vests.
These vests cover the front, back, and sometimes sides of the wearer. In bulletproof vests, the armor is sometimes built-in and cannot be removed or replaced. In plate carriers, they are equipped with special pockets in which you insert ballistic plates to make the gear bullet resistant.
This equipment is generally suited for individuals under much greater threat, such as rifle fire or explosive shrapnel. The hard plates used in rifle-resistant armor are often much heavier than other forms of protection, so such bulletproof clothing is only worn when necessary. While offering large protection, hard body armor typically limits the wearer's mobility and can be uncomfortable and heavy.
While most associate bulletproof clothing with bulletproof vests, we're using the term to refer to casual clothing with bullet resistance built-in.
Bulletproof Clothing to fit your lifestyle
Unlike other body armor, lifestyle bulletproof clothing is innocent-looking and resembles one's everyday attire - except it is bullet-resistant.
This clothing is covert and assimilates well into the crowd, offering the wearer discrete but valuable protection.
Many professions such as undercover law enforcement officers, bodyguards, and special agents wear soft bulletproof vests while in the field thanks to their lightweight and discreteness. This allows them to carry out their jobs, without letting others know that they are wearing body armor.
With random acts of violence increasingly becoming the norm, many individuals are opting to add this type of bulletproof clothing to their wardrobe.
Is it legal to have Bulletproof Clothing?
Generally, it is legal for law-abiding U.S. civilians to purchase body armor. Purchasing body armor in the United States also does not require any special paperwork or background checks and can be purchased online in most states.
Can Anyone Buy Body Armor? 
Convicted felons are not permitted to purchase or own body armor. Additionally, wearing body armor while committing a crime can be added to the list of charges for those prosecuted.
However, anyone, including felons, can purchase bulletproof vests if their employer requires it and they have written permission to do so.
Every state also has different laws in regards to purchasing body armor. That is to say, while you can legally own body armor as a civilian, there may be some state-specific terms and conditions you have to abide by.
For example, in Connecticut, you may only purchase bulletproof clothing via a brick and mortar store. Check on bulletproof clothing laws by state to see how they apply to you.
Do note that laws are changing all the time. Before you purchase bulletproof clothing, make sure to check about the applicable laws.
How much is Bulletproof Clothing?
The price of bulletproof clothing and body armor can vary.
The process of manufacture, which will, in turn, determine the bullet-resistant level, its concealability, durability, as well as the degree of comfort, are all large factors.
Level IIIA bulletproof clothing range from $300 to $1000, while more discrete or specialized equipment can be more expensive.
Keep in mind though, if bulletproof clothing can mean the difference between life and death, then the investment is worth it. After all, your life is priceless.
Best Bulletproof Clothing for Children
Children may be the last group of individuals you would associate with owning bulletproof clothing. In their carefree childhood, why would there be the need for such protection?
The prevalence of violence today has not spared schools though. On the contrary, they are often the most common target with increasing numbers of school shootings in America. The need to protect our children is at an all-time high.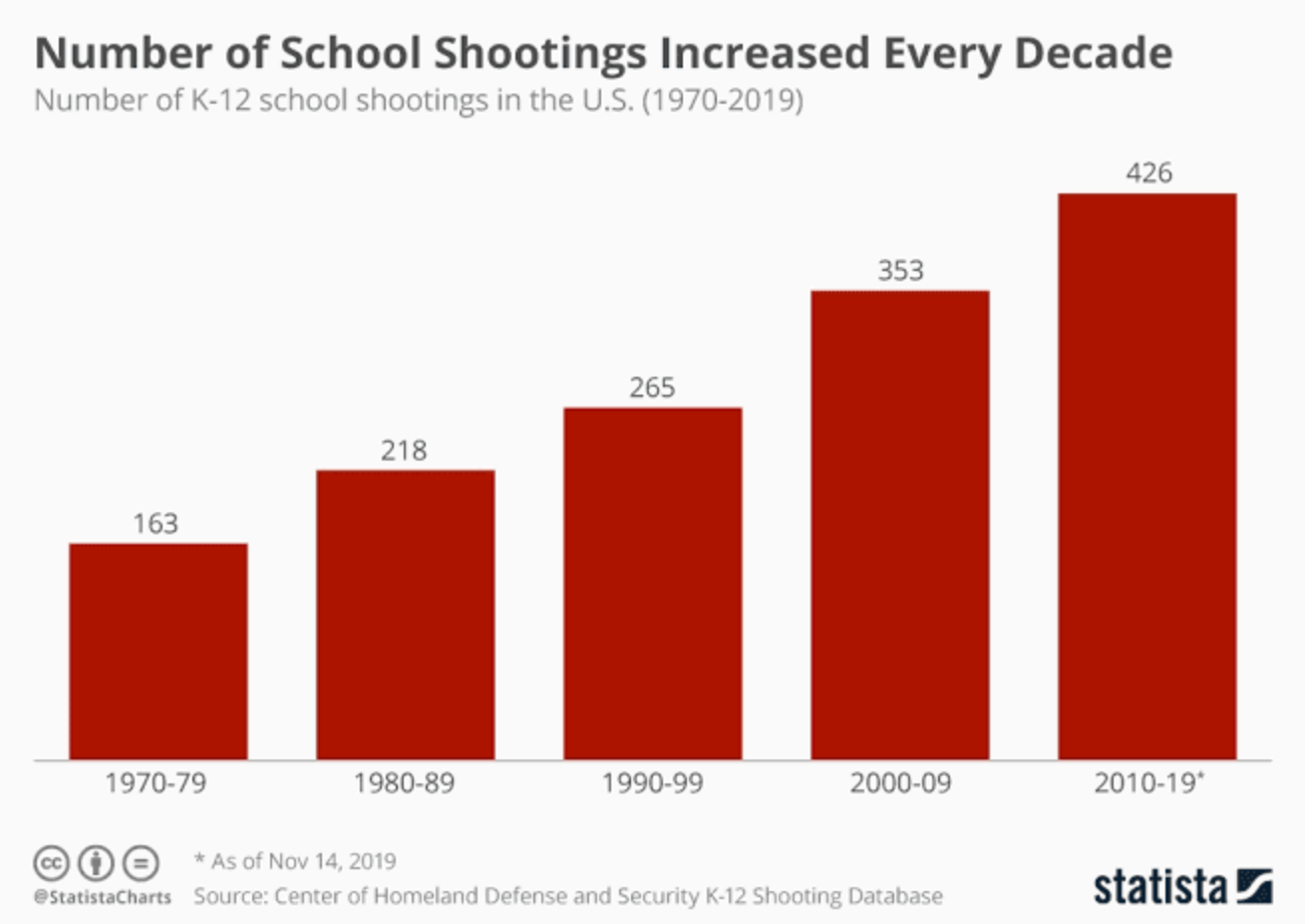 How to Choose Bulletproof Clothing for your Child?
Children are generally at low risk of shootings, stabs, and other highly dangerous situations most of the time.
One alternative to consider is bulletproof backpacks, with plates built into their bags so they don't have to worry about its weight all day.
If you've decided that bulletproof clothing is the way to go, what's important for children is sufficient protection to prepare them for the worst without excessively bulky or restrictive gear on their day-to-day activities.
Level II-rated bulletproof clothing offers decent protection against low caliber threats. With a lower protection rating, the bulletproof material is more flexible and lighter. This is especially important as we want our children to incorporate bulletproof clothing into their everyday style for consistent protection.
Children's Bulletproof Clothing For Everyday Wear
A piece of bulletproof clothing for everyday wear should have the following traits:
Lightweight
Easy care
Balance appearance and safety
These qualities are especially important for children who are active, who do not want to be burdened with heavy armor-like clothing. You do not want them to stand out like a sore thumb among their peers with bulletproof clothing.
This bullet-resistant youth's jacket provides both discretion and safety with NIJ Level IIIA armor, the highest level of protection available in soft body armor.
The jacket is rated to stop 9mm, .357 Magnum, .44 Magnum, or .45 caliber hollow point ammunition.
The jacket is mesh-lined and waterproof so it can be worn all year round and the removable bulletproof liner offers front and back protective coverage. A zippered carrier holds the ballistic panels which can be removed for easy washing.
Additional benefits of this jacket are its weight, at only 3 pounds.
It also has all the features of standard clothing, including a full-front zipper with Velcro-closed storm flap, elasticized cuffs for a snug fit, and a hood that stows in the collar as well as a chin guard flap.
Children's Bulletproof Clothing For Colder Weather
As the season changes and many areas in America enter cold weather conditions, we want bulletproof clothing to serve another purpose for our children - to keep them warm.
This fleece jacket is made of the highest quality double-sided polyester fleece. It is comfortable, warm, and most importantly, will keep your child safe. The bulletproof protection in this jacket is sufficient to stop most handgun rounds.
The flexible removable ballistic panels on the inner lining of the fleece jacket will only add less than a pound and a half of weight to the fleece.
For care, the panels can be removed easily for simple machine washing and drying.
An additional positive point for fashion-forward parents is that this jacket comes in 6 colors for you to match your child's wardrobe and style.
Bulletproof Clothing for Women
Bulletproof Outerwear for Women
Women are not often thought of needing ballistic protection clothing.
Yet, women are some of the most common victims of attacks and assaults. We recommend that soft body armor be included in any lady's wardrobe.
Of course, when it comes to women's fashion, style is as critical a factor as protection.
Level IIIA rated soft armor bulletproof clothing is sufficient for most women without compromising on comfort and security.
This is the perfect three-season jacket for driving into the city for work or riding on your motorcycle.
The NIJ bulletproof ballistic panels are well concealed inside this jacket to give you discreet but full protection. 
The tactical panels incorporate the latest technology to produce one of the lightest, thinnest, and most flexible ballistic packages on the market.
It is also rated to stop most handgun rounds, including 9mm, .357 Magnum, .40 Caliper, .44 Magnum, .45 calibers hollow point ammunition, amongst others.
The jacket's main material is top-grain leather and is enclosed with a hard, heavy-duty brass zipper, making it suitable to last for years while offering unprecedented protection. 
If leather jackets are too edgy for your style, allow me to introduce another jacket that is both stylish and bulletproof.
This is the perfect parka to wear on a chilly winter day while offering high-quality yet discreet NIJ Level IIIA protection.
The Everest has an oxford nylon shell and polyester lining. The soft faux mouton-lined hood, storm flap, and elastic cuffs are designed to keep you warm in cold conditions.
The jacket has multiple pockets and reinforced elbows. In addition to the stylish design perfectly concealing the ballistic panels, the panels themselves are also removable for easy cleaning.
Bulletproof Innerwear for Women
For women who are not looking to invest in new outerwear, an inner vest that offers NIJ Level IIIA protection may be the best choice.
For an optimal balance between protection and wearability, we recommend an NIJ Level IIIA ballistic vest. These vests do not contain plates but are equipped with bulletproof panels to stop most handguns such as .44 magnum calibers.
With a wide variety of vests to choose from, we shortlisted two top choices that offer large area NIJ IIIA protection.
This tank top is a discreet inner garment is that can be worn underneath any sweater or top for enhanced bulletproof protection.
Structured like a vest, this lightweight bulletproof suit offers front and back protection for vital organs.
The tank top is bullet-resistant to almost all handgun types. The two full opening zippers on the side ensure that the tank top adheres closely to one's body, achieving the best in protection and concealability.
Despite the tight fit, the tank top is made of a breathable mesh and is fast drying to ensure constant comfort.
This level IIIA vest is a high-quality, high-performance vest made from ultra-soft polyester fleece. Its modern materials and features make this vest ideal for women of all ages.
When fully zippered, the stand-up collar seals in warmth for optimal insulation and comfort. As the vests are made in-house at BulletBlocker's factory, they can be customized to fit any customer's exact measurements so that the vest is discreet and comfortable.
This gear can be machine washed and dried for easy care, being of great help to busy ladies.
Bulletproof Clothing for Men
Men looking to purchase bulletproof clothing for everyday use generally require the same level of protection as women or greater - NIJ Level IIIA.
Men tend to more often be in high risk situations, so make sure that IIIA is the best choice for your situation, as this is currently some of the strongest available to make clothing bulletproof.
A soft body armor with IIIA protection is sufficient to cater to an unforeseen attack involving handguns such as a .357 sig, or simply for adding tactical protection and peace of mind.
The optimal men's bulletproof clothing is the best combination of two factors - look and function.
Men's bulletproof clothing should vary in design to suit their daily needs while incorporating IIIA level protection into the gear to offer discreet protection.
Casual Bulletproof Clothing for Men
The best casual bulletproof clothing for men is designed with the newest styles in mind using the strongest materials, like Kevlar, for great malleability and security.
Due to the relatively steep price of bulletproof clothing, also consider opting for jacket looks that are timeless. Depending on your preference, we recommend the following trendy men's jackets.
This bomber jacket is a classic, extra full-cut jacket that offers a discrete way to conceal a lightweight, removable bullet-resistant liner.
The jacket is inspired by the original MA-1 flight jacket, which has been issued by the United States Air Force since the early 1940s to Air Force and Navy pilots. The MA-1 was designed to serve as an intermediate-weight flight jacket for use all year, and similarly, so can this top-quality tactical clothing.
Without a doubt, this body armor is designed for as inconspicuous a fit as possible when worn while standing and walking, even with the armor plates in place.
The ballistic panels provide front, side, and rear protection with torso coverage up to the collarbone area and protective extensions even on the side.
On the line of cool, techwear-style jackets, this windbreaker offers awesome anti-ballistic protective coverage similar to gear donned by traditional law enforcement.
The bullet resistance standard on this jacket protects the wearer from most handgun attacks to vital organs.
Made from sturdy polyester and waterproof material, this bulletproof tactical armor is ideal for extreme conditions. Owing to its thermoregulation system, this armor also regulates body temperature, heat, and humidity to offer great comfort.
Formal Bulletproof Clothing for Men
For some situations, a more formal look is called for. But if protection is on your mind then you will need a more formal bulletproof coat.
Why is safety a concern? These official events may catch the eye of protestors or even terrorists (especially at conferences or international engagements), such that you may be in danger simply by being there.
Tactical clothing can be used for added protection and peace of mind. For men looking for a more formal coat, take a look at our favorites:
This topcoat is styled exactly like a modern fit front button coat, finished with a tailored waistline, two front pockets, and a notched collar to keep you stylish and warm.
While the coat offers level IIIA protection already, it can also be paired with a bulletproof vest for enhanced security. A wardrobe staple for those colder days, this black coat will fit seamlessly over your everyday outfits.
This piece could easily be mistaken for an everyday waistcoat, instead of a level IIIA certified vest. The low profile also helps keep the weight close to your body so that you can easily reposition it.
Should you find yourself in an active shooter situation, you can rest assured that you are prepared.
There is no more suitable clothing for security guards, plainclothes officers, or bodyguards who want to remain discrete.
Should I Get Bulletproof Clothing?
The choice of owning protective gear is a personal one and really depends on your situation and circumstances. You won't become superman, but you'll be much safer than the average person in an emergency.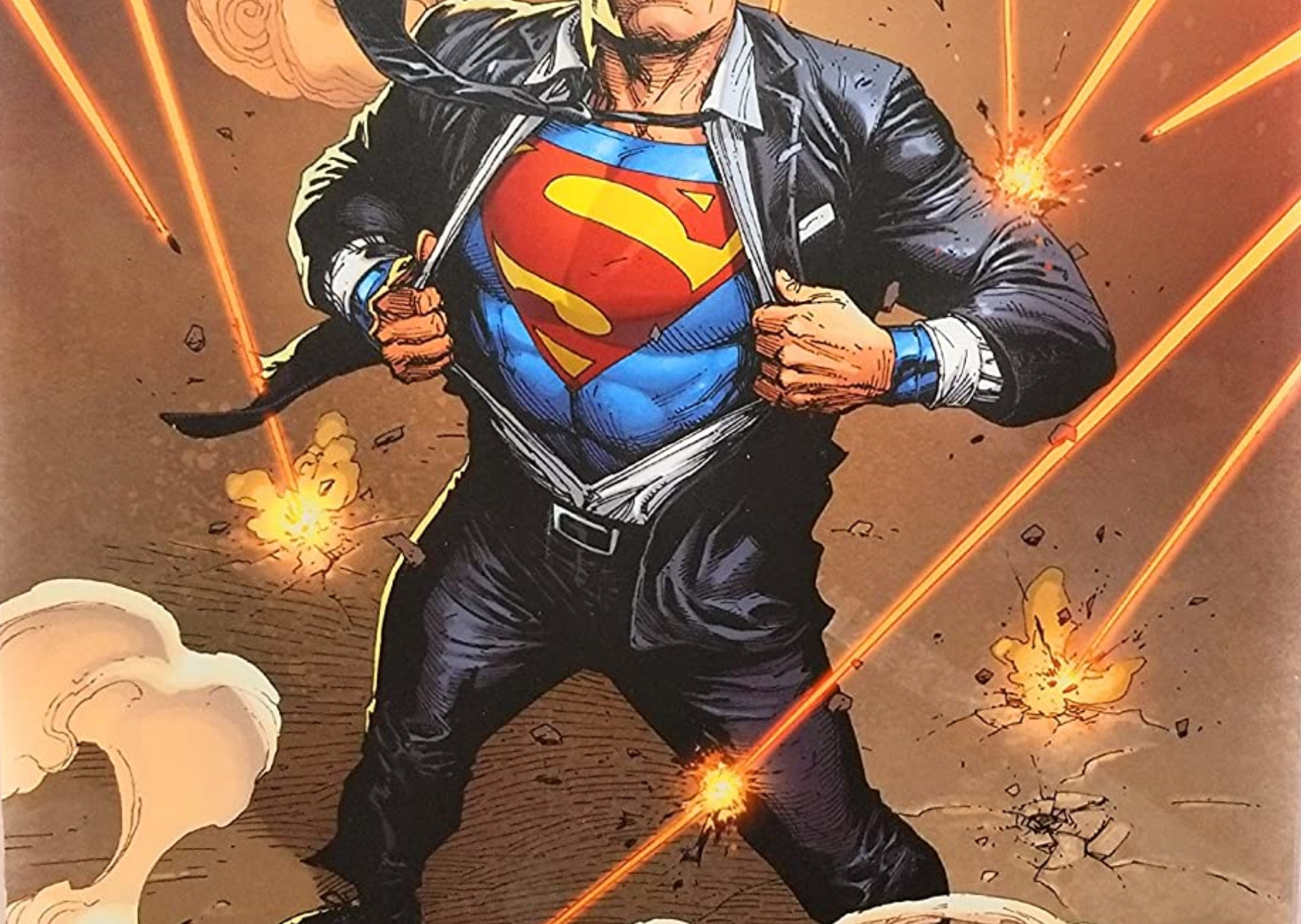 Consider, high-risk incidents are now more commonplace than ever before. Even casual bystanders can now fall victim to the worst crimes regardless of their background.
To keep up with the times, manufacturers and designers of tactical protective gear have been actively improving technology and integrating protection with everyday clothing to offer discrete protection to both high-risk professions and civilians alike.
Getting your first bullet or stab proof piece of equipment can be daunting.
For most civilians, a Level IIIA ballistic or at most Level III+ protection is sufficient for everyday protection. While the degree of protection is lower than Level IV hard armor, soft body armor is more comfortable and more easily incorporated into everyday use.
You may also like to evaluate the threat level of your current situation. If you live in an area with a high crime rate, or high incidence of protests, you may be at higher risk.
However, regardless of the degree of danger, prevention is always better than cure. We buy insurance, not because we expect to be in an accident, but to be prepared in case of the worst. The same is true with protective gear. While the odds are low, the consequences are huge.
Think also about how you can incorporate bulletproof clothing into your everyday attire and routine for consistent protection. The range of bulletproof clothing is expanding beyond bulky bulletproof vests and body armors to fashionable fits suitable for everyday use. Coordinating your outfit could be something to think about.
With uncertainty looming around every corner, bulletproof clothing can offer some small way for people to take responsibility for their own personal safety. Because today, even the most law-abiding, safety-conscious person can fall victim to violence.
Your safety and the safety of your loved ones are always worth it. Check out what our collection has to offer and pick up your first piece today!
Got a question on what equipment you should get or have an interesting story to tell? Write in to us and let us know!