In the words of the ancient Latin adage - 'Si vis pacem, para bellum.' If you want peace, prepare for war. In this unpredictable world, it's always better to be prepared; choosing the right armor is a significant step in that direction.
This extensive guide won't just list the top body armor available in 2023. Instead, we'll introduce you to the intriguing world of protective gear and show you the cutting-edge products and innovations driving the market.
You'll learn the critical distinctions between various armor types, what to consider when selecting the ideal match for your needs, and the ground-breaking developments that are raising the bar on safety standards.
Join us as we explore the best body armor for civilian use in 2023 and empower you to decide to enhance your personal protection.
Understanding Body Armor Levels and Terminology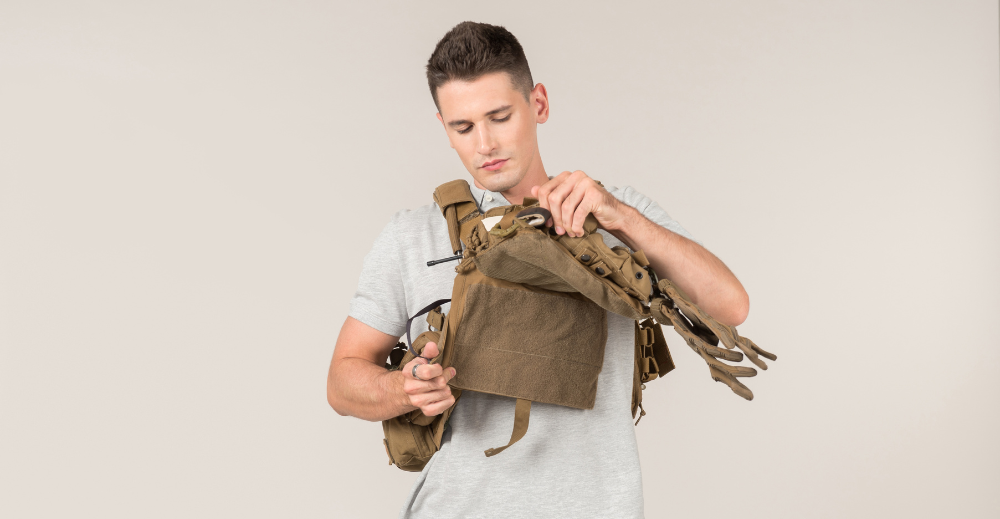 Understanding the different types of body armor and the terminology used in the body armor industry is crucial for making an informed choice. The National Institute of Justice (NIJ) establishes the requirements for various types of armor in the US. It offers a uniform framework for evaluating each choice's degree of protection.
Body armor provides adequate protection by absorbing and dispersing the energy of the impact through the ballistic material, such as woven or laminated fibers, ceramics, steel or polyethylene.
Let's explore the most common levels of body armor and their associated protection capabilities:
Level II
Designed to protect against most common handgun rounds, such as 9mm and .40 S&W. This level of protection is suitable for everyday situations where the threat of handgun violence is a concern.
This ballistic vest provides dependable defense against ordinary street-level threats. But it is not bullet resistant to rifle rounds or fire that penetrates armor.
Level IIIA
Offers a higher level of protection compared to Level II. It protects against powerful handguns, including .357 SIG and .44 Magnum, as well as some shotgun rounds.
Level IIIA armor provides enhanced defense for police officers, security personnel, and individuals who require reliable protection against various handgun threats.
Level III
Offers defense against rifle rounds, including intermediate and high-powered cartridges. This level of protection includes popular rifle calibers such as 5.56x45mm NATO and 7.62x39mm.
This armor is constructed with specialized ballistic panels, such as ceramic, steel plates, or composite armor, to withstand rifle ammunition's higher velocities and penetrating power.
Level IV
This level provides the highest level of protection available for civilian use. Level IV armor panels are designed to resist armor-piercing rifle rounds, including .30-06 M2 AP and 7.62x63mm AP. It offers enhanced defense against high-powered rifle calibers, making it suitable for individuals who need maximum protection in high-threat environments.
It's important to note that the higher the level of protection, the heavier and bulkier the body armor tends to be. Consider the intended use, comfort, and mobility requirements when selecting higher-level armor.
Exploring the Varieties of Body Armor
Body armor is divided into various categories based on the components utilized, the degree of protection provided, and the dangers they intend to prevent. When selecting the best armor for your needs, it is crucial to understand these various types.
Soft Body Armor
Soft armor is generally lighter, more flexible, and more comfortable. It uses soft armor panels that protect against handguns, shotguns, and low-velocity fragments.
Features:
Material: The primary material in soft armor panels is Kevlar, a high-strength synthetic fiber. Twaron, Gold Flex, or Dyneema are other materials used, all known for their high tensile strength-to-weight ratio.

Protection Level: Soft armor falls under Level IIA, Level II, and Level IIIA of the NIJ Standard-0101.06 Rating. This means they can protect against 9mm to .44 magnum rounds.

Comfort and Concealability: Soft armor is often more comfortable and easier to move in than rigid armor due to its flexible material. It can be worn under clothing, making it a popular choice for personal protection and police officers who don't want to alarm the public.
Hard Body Armor
Hard armor, also known as "armor plates," protects the wearer against higher-caliber rounds that soft armor can't withstand. The primary difference between soft and hard-plate body armor is the ballistic material used.
Features:
Material: The armor panels are composed of materials like steel, ceramic, polyethylene, or composites.

Rigidity: Less flexible and heavier than soft armor, providing robust protection.

Protection Level: Generally offers NIJ Level III to Level IV protection, capable of stopping rifle rounds and, in some cases, armor-piercing bullets.

Weight: Heavier than soft armor, providing comprehensive protection at the cost of increased weight and reduced mobility.
Hybrid Body Armor
Hybrid armor combines the benefits of both soft and rigid armor. This armor type often features a soft vest with a plate carrier where hard-plate armor can be inserted for protection.
The advantage of hybrid armor is that it offers the comfort and flexibility of soft armor with the enhanced protection of hard-plate armor.
Features:
Material: A combination of materials used in both soft and rigid armor.

Versatility: Allows for versatility in protection, with the ability to insert or remove ballistic plates as needed.

Protection Level: Based on the specific setup, can offer protection ranging from Level II to Level IV.

Comfort: Generally more comfortable than standalone hard armor plate due to the presence of flexible, soft material.
Covert and Overt Body Armor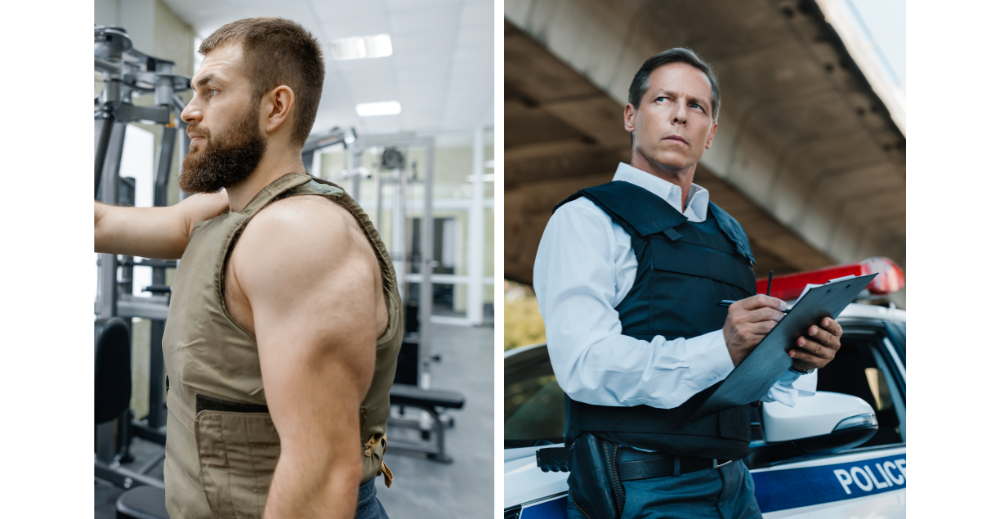 Covert or concealable body armor is designed to be worn underneath clothing and be undetectable. It's used by undercover police officers, detectives, and private citizens who wish to maintain a low profile.
Overt armor is designed to be worn over clothing and is noticeable. It's often used by police officers, security guards, and military personnel in situations where the visible presence of armor can act as a deterrent.
Features:
Concealable Body Armor: Made with flexible, lightweight materials worn underneath clothing for discreet protection.

Overt Armor: Intended to be worn over clothing, often includes hard ballistic plates for enhanced protection, visible to others.

Protection Level: This can range from Level II to Level IV, depending on whether hard body armor plates are included.
Stab and Spike Resistant Armor
Stab and spike-resistant armor is designed to protect against attacks with sharp objects, such as knives or broken bottles, or pointed objects like needles. This type of armor often includes layers of tough synthetic fibers, metal or ceramic plates, to distribute the force of the blow and prevent penetration.
Features:
Material: Usually includes layers of tough synthetic fibers and metal or ceramic plates.

Protection Level: Designed to protect against attacks from edged weapons (knives, broken glass) and pointed objects (needles, ice picks).

Variety: Comes in varying levels of protection according to different standards, such as the NIJ and HOSDB.

Application: Ideal for environments where threats are more likely to come from sharp or pointed weapons rather than firearms.
Multi-Threat Armor
As the name suggests, multi-threat armor is designed to protect against various threats. This could include ballistic threats, stab or spike attacks, and even particular threats such as high-powered rifle rounds or armor-piercing ammunition.
Features:
Material: Can be composed of a mix of materials found in the ballistic panel and stab/spike-resistant armor.

Protection Level: Provides all-around protection, bullet-resistant, edged weapons, and pointed objects. Specific models may even protect against high-powered rifle rounds or armor-piercing ammunition.

Versatility: Ideal for unpredictable environments where the threat level can come in different forms.

Customization: Allows for customization with the inclusion of additional ballistic plates or panels to increase protection level as per user requirements.
Body Armor's Materials and Technologies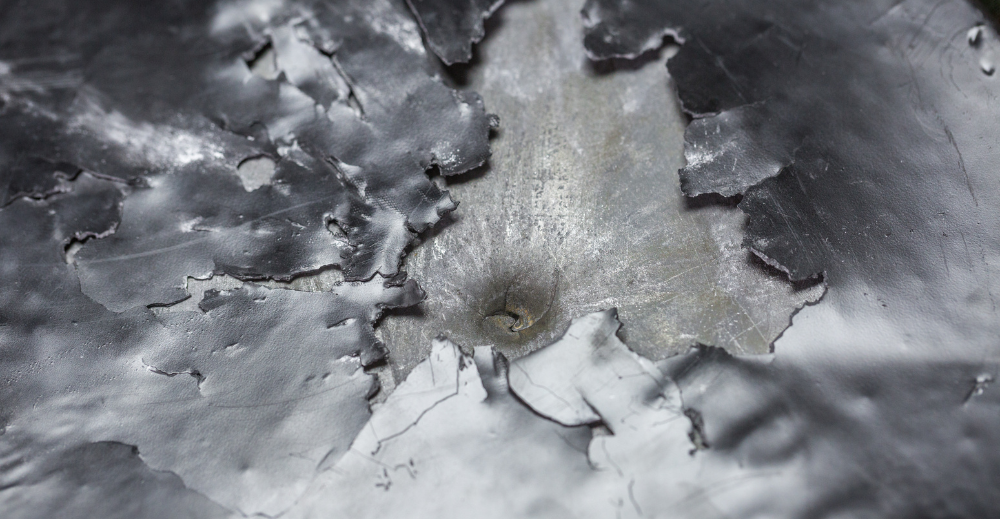 The materials used in a ballistic panel are one of the critical factors determining the effectiveness and comfort of body armor.
Soft Armor Materials
Soft body armor, often used in bulletproof vests and similar protective clothing, primarily employs high-strength synthetic fibers. These fibers are layered in a weave pattern that helps to dissipate the energy of incoming bullets, reducing their lethal potential. Let's look at some commonly used materials:
Kevlar: Developed by DuPont, Kevlar is perhaps the most recognized material in soft body armor. It's highly durable, lightweight, and resistant to heat and cutting.

Twaron: Similar to Kevlar, Twaron is a strong, synthetic fiber developed by Teijin. It offers excellent heat resistance and high durability.

Dyneema: DSM's Dyneema boasts the title of the world's strongest fiber. While incredibly light, it offers superior energy absorption, making it a top choice for soft body armor.

Spectra: A high-density polyethylene plastic made by Honeywell, Spectra is another lightweight yet highly resistant material used in soft body armor.
Hard Armor Materials
Hard body armor often employs a mix of metallic, ceramic, and polymeric materials to offer superior protection against higher-caliber threats. These include:
Steel: Due to its excellent strength-to-weight ratio and affordability, steel is a common material in hard armor. But it's heavy and can suffer from spalling, where fragments from the bullet or the plate can cause injury.

Ceramic: Ceramic plates, often made of materials like silicon carbide or boron carbide, are lighter than steel and effective at fragmenting bullets, reducing the risk of secondary injury.

Polyethylene: Ultra-high molecular weight polyethylene (UHMWPE) plates are incredibly lightweight and capable of reducing bullet velocity through a process that essentially "catches" the bullet in the plate's fibers. Brands such as Dyneema and Spectra produce polyethylene for hard armor.

Composite: Some hard armor plates use a mix of materials, often a ceramic front to break up the bullet and a polyethylene or Kevlar back to catch the fragments.
Each of these materials offers distinct advantages and considerations. The choice between them will depend on factors such as threat level, the need for mobility, and budget.
Factors to Consider When Selecting The Best Body Armor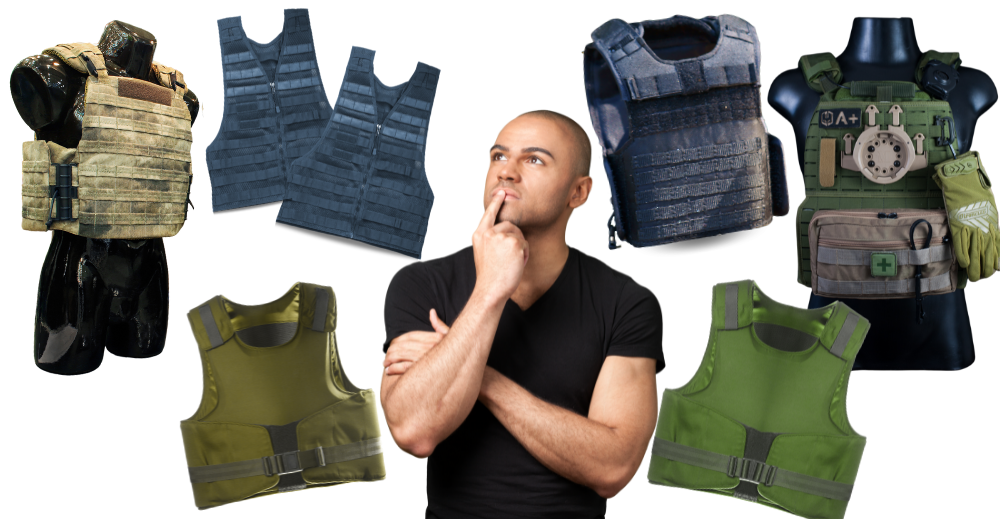 Choosing the proper armor is a significant decision that requires careful consideration. Here are a few factors you should consider:
Threat Level: Determine the type of threats you're likely to face and choose armor that can protect against those threats. Remember, no armor can protect against all types of threats. It's essential to assess your situation.

Comfort and Fit: Your armor should be comfortable for extended periods. Poorly fitting armor can hinder movement and leave areas unprotected.

Weight: While higher-level armor provides more protection, it's also heavier. Consider your physical condition and the duration you'll need to wear the armor.

Price: Higher quality and protection levels often have a higher price tag. Determine your budget, but remember that safety and quality shouldn't be compromised.

Material and Construction: The materials and construction quality can impact the body armor's weight, comfort, and protection level.
Top Picks for the Best Body Armor in 2023
Let's chat about the cream of the crop in civilian body armor for 2023. You won't believe the tech and comfort these bad boys offer while providing top-notch protection.
Here's a rundown of a few excellent choices that have caught our attention:
AR500 Soft Body Armor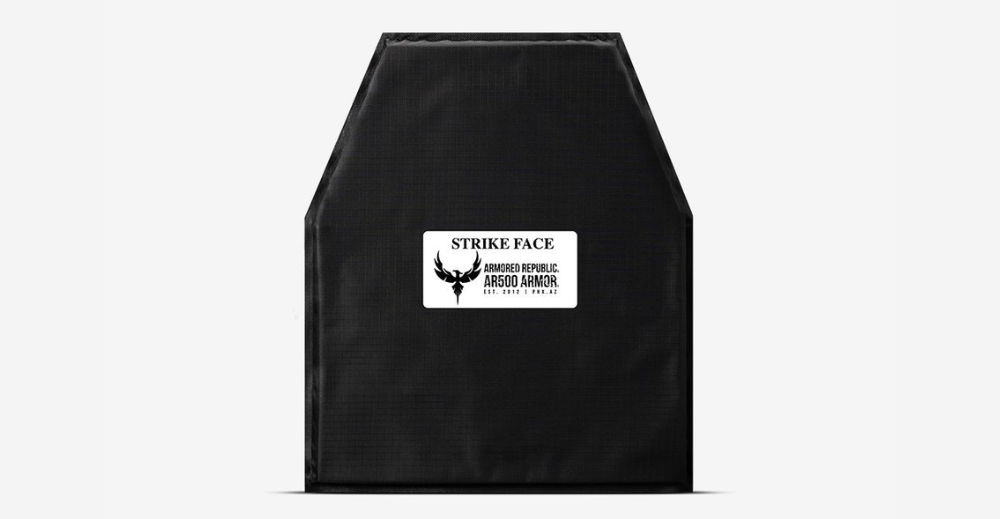 If you know a thing or two about body armor, AR500 needs no introduction. These guys are legends in the field, best known for their sturdy tactical armor gear. But guess what? They also make some pretty impressive soft armor.
Their standout product? The AR500 Level IIIA Rimelig Soft Body Armor. This beauty is no ordinary armor.
Features:
Protection Level: NIJ Standard-0101.06 Level IIIA protection can shield you against most handguns, even up to a .44 Magnum. That's some serious protection, right?

Material: The Rimelig model is a mix of Aramid fibers and Laminated Ripstop Nylon, balancing affordability and protection. And here's the cool part - you can wear it any way you want, under or over your clothes.

Versatility: This armor comes in various sizes to fit all sorts of body sizes. And despite its solid protection, the Rimelig is designed to be both light and flexible for your comfort. Plus, it's water-resistant, so a bit of rain or sweat isn't going to damage its ballistic materials.

Size and Weight: The armor comes in multiple sizes, accommodating many body sizes. Despite its robust protection, the Rimelig is designed to be light and flexible for added comfort.

Water Resistant: This model is lightweight and flexible, perfect for long-term wear. And also water-resistant, so it's got you covered even when the weather's not so great.
Pros:
Affordable: The best part? It's pretty affordable compared to other Level IIIA armor products. And don't worry; the price doesn't compromise the comfort.

Comfortable: Despite being affordable, the Rimelig model doesn't compromise comfort. But there's more. This armor comes in various sizes to fit all sorts of body sizes. And despite its solid protection, the Rimelig is designed to be both light and flexible for your comfort.

Water-Resistant: The water-resistant feature ensures the armor retains its ballistic protection capabilities even in adverse weather conditions.
Cons:
Limited Protection: Now, it's not all sunshine and rainbows. The Rimelig model, while offering Level IIIA ballistic protection, doesn't guard against rifle rounds or edged blade attacks unless you add extra panels.

Bulkier: Although it's considered light for its protection level, it might be a bit bulkier than other soft armor options. But it's still considered light for its protection level.
So, who's this for? Well, if you're looking for solid protection that won't empty your pockets, the AR500 Rimelig is a fantastic choice. Its versatility means you can use it in a variety of real-world situations.
If you commute through high-crime areas, work night shifts, or find yourself in unpredictable situations, this armor gives you an extra layer of safety. Plus, its subtle design means you can wear it beneath your clothes, keeping you safe without drawing attention.
The water-resistant feature is a game-changer for folks living in wet climates or outdoor adventure enthusiasts. It means you can stay safe without being restricted by weather or location. Now that's what I call a win-win!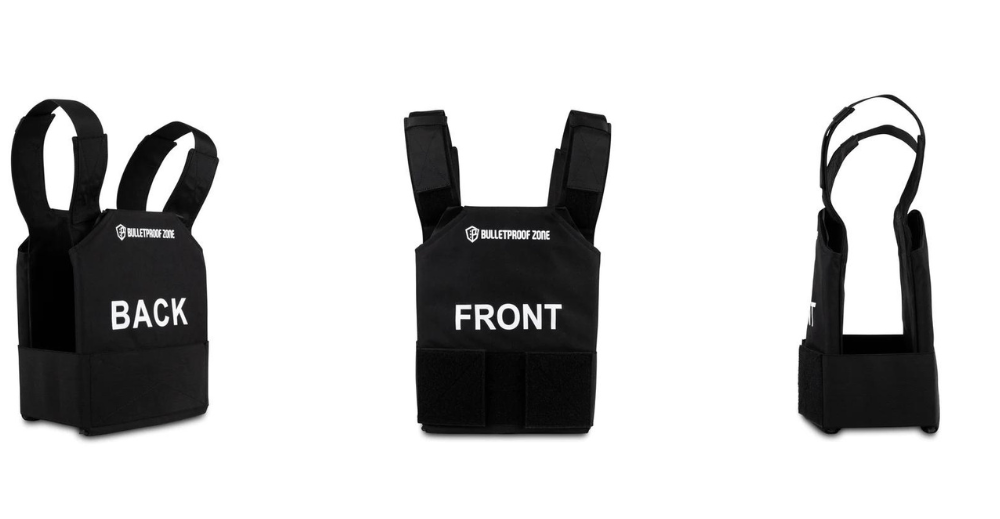 Developed by Bulletproof Zone, the ProtectVest embodies everything they stand for safety, ease of use, and affordability. They're all about creating body armor that's accessible and intuitive for ordinary folks like you and me.
Bulletproof Zone believes everyone should have the power to protect themselves, and they've poured that belief into this product, civilians.
Features:
Ease of Use: Slide it on in less than 5 seconds flat—no complex buckles or straps to figure out.

Design Simplicity: They've ditched the unnecessary extras. What's left is a simple, practical vest that does the job well.

Compactness: Small enough to stow away under your bed, in the car, or even in your office drawer.

Protection Level: Equipped with NIJ Level IIIA ballistic armor, this vest can take on bullets from a .44 magnum.

Lightweight: At only 2.5 lbs with armor included, you'll hardly even know it's there.

Versatility: Level III and Level III lightweight versions are also available for those needing extra protection.
Pros:
Fast and Intuitive Usage: ProtectVest's design makes it as easy to put on as a lifejacket. This user-friendly approach reduces barriers to usage in an emergency.

Simple Maintenance: Loading the ballistic panels is similar to sliding a laptop into a case, reducing complexities often associated with body armor maintenance.

Sleek and Discreet: This vest keeps a low profile without any bulky extras. Perfect for blending in.
Cons:
Limited Protection: While the vest is suitable against handgun rounds, you'll need to add some extra plates for protection against high-powered rifles.

One Size Fits All: The waist strap is adjustable, but keep in mind it might not be a perfect fit for everyone.
The ProtectVest is ideal for civilians seeking an easy-to-use, lightweight, and discreet body armor solution. It is engineered for anyone, anywhere, anytime, offering an adaptable security measure that seamlessly fits into daily life.
Because of its user-friendly design, it's perfect for body armor newbies. Plus, it's so compact that you can store it anywhere. You can count on it to be there when you need it, whether at home, on your commute, or the road.
It's affordable price point brings high-quality, NIJ-certified ballistic protection within reach of the average civilian. It's all about giving you what you need without any unnecessary complexity or sky-high costs.
Whether you're a first-time buyer looking for straightforward protection or an experienced user seeking a lightweight, convenient option, the ProtectVest could be your go-to choice.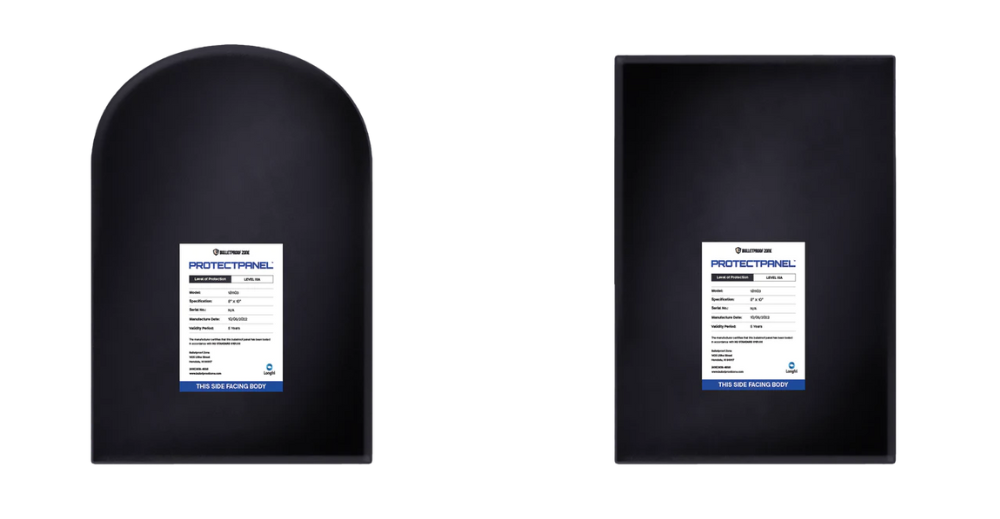 The ProtectPanel Backpack Insert is a remarkable example of innovation tailored to everyday needs. Crafted with your daily safety in mind, this backpack insert combines simplicity, practicality, and affordability.
Features:
Dimensions: Its 12" x 16" size can conveniently fit into most regular and children's backpacks.

Weight: At only 1.5 lbs, it offers unnoticeable, lightweight protection.

Compatibility: Available in rectangular and rounded top shapes, it can fit into various bag designs.

Protection Level: Tested to NIJ0101.06 Level IIIA standards, the ProtectPanel offers protection against threats up to .44 magnum.

Material: It has a durable nylon covering for easy maintenance and protection of the bulletproof panel.
Pros:
Universal Fit: The ProtectPanel is designed to fit seamlessly into the laptop compartment of various backpacks.

User-friendly: It's lightweight and easy maintenance, making it suitable for daily use.

Customization: Custom sizes are available on request, allowing for a perfect fit for any bag.
Cons:
Limited Protection: While it provides substantial protection against handgun rounds, it's not designed to withstand high-velocity rifle rounds
The ProtectPanel Backpack Insert is an excellent solution for individuals concerned about potential active shooter scenarios but wishing to avoid drawing attention with visible body armor. The panel can easily slide into work or school backpacks, offering discreet and lightweight protection.
Whether for adults commuting to work or children going to school, this product offers a straightforward way to stay protected in potentially unsafe situations.
Spartan Armor Soft Body Armor
Another standout product is the Spartan Armor Flex Fused Core IIIA Soft Body Armor, especially when paired with the DL Concealed Plate Carrier. It's like the holy trinity of body armor: protection, versatility, and stealth.
Features:
Protection Level: The Level IIIA Soft Body Armor can shield you from most standard handgun rounds up to a .44 magnum. Not too shabby, right?

Material: This employs cutting-edge aramid fibers in their soft armor. It's lightweight but tough as nails.

DL Concealed Plate Carrier: This game-changer is for anyone who wants to keep their armor low. Designed with comfort and discretion in mind, you can wear it under your clothes without a second glance.

Versatility: Need a bit more protection? You can add rigid armor plates to this combo.
Pros:
Lightweight and Comfortable: The soft body armor is accessible on the weight and the wear. Perfect for those long days.

Discreet: The DL Concealed Plate Carrier is your secret weapon. Ideal for anyone who wants to keep their armor out of sight.

Flexible: You can add Spartan's rigid body armor plates to this setup, giving you more protection when needed.
Cons:
Protection Level: As with most Level IIIA soft armor, you might need those extra plates for high-powered rifle rounds.

Cost: This Armor is top-of-the-line. The price reflects the quality, so that it might cost a bit more than other options.
The Spartan Armor Level IIIA Soft Body Armor and DL Concealed Plate Carriers are perfect for people who want personal protection that effortlessly blends into their daily routine.
The design is so discreet that you can comfortably wear it under everyday clothes. It's ideal if you want to stay protected without standing out.
The compatibility with additional rigid armor plates means you can step up your protection game based on your personal risk assessment. Whether commuting, working or just going about your business, it's a sensible choice for staying safe without slowing down.
Safeguarding Yourself with the Right Armor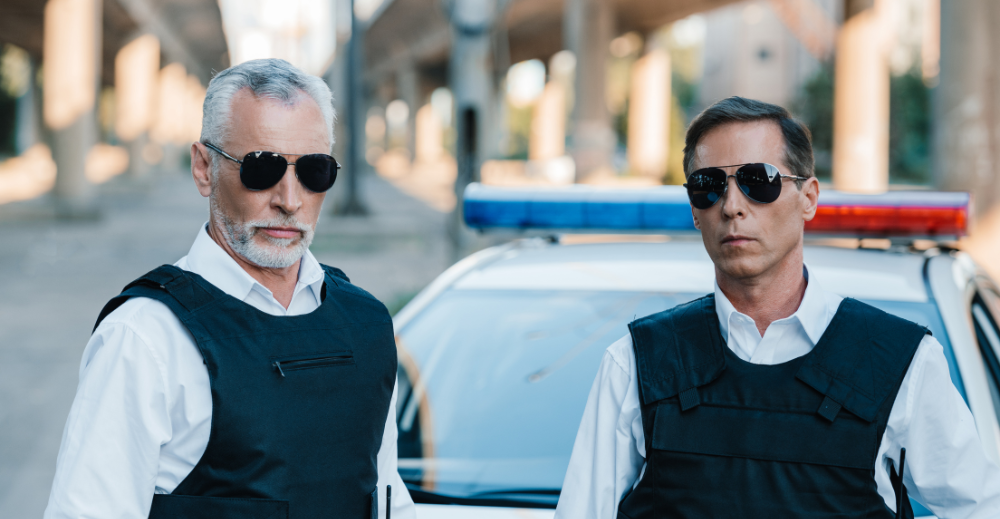 Navigating the realm of the best body armor can feel overwhelming, given the myriad of choices available. But the decision-making process becomes much more straightforward by understanding the basic principles, knowing the terms, and acknowledging the potential threats you might encounter.
It's essential to remember that the most suitable body armor protection varies from person to person. What works for one may not work for another.
Above all, remember that while body armor can significantly enhance your safety in risky situations, it's not invincible. Combining its use with other safety measures and precautions is crucial to ensure maximum protection.
We recommend exploring our collection of concealable body armor to find a product that aligns with your needs and preferences. Additionally, our blogs offer a rich resource of additional tips and insights on personal safety, product usage, and upkeep. Make the choice to prioritize your safety today.
Stay safe out there!