Imagine a scenario where a police officer is responding to a domestic disturbance call. The situation escalates, and suddenly, someone wields a sharp object. In such a high-stakes environment, a stab-proof vest can spell the difference between life and death.
Everyone wants to feel safe. Whether you work in a high-risk profession or want extra peace of mind, stab vests, like bulletproof vests, can be a game-changer. In this guide, we'll dive into everything you need to know about stab-proof vests, from their construction to how to choose the right one for your needs.
Understanding Stab-Proof Vests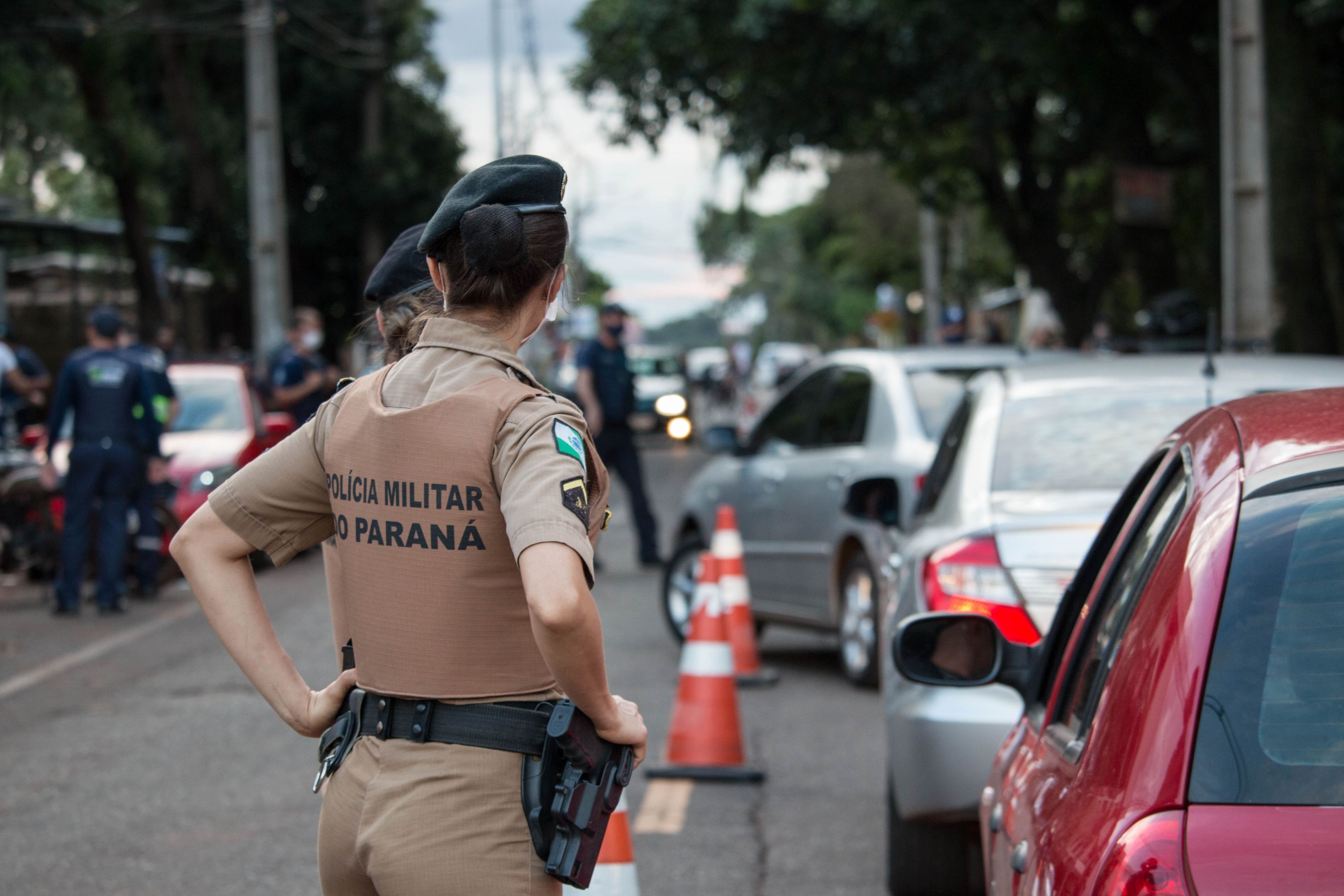 The stab vest is a type of body armor specifically designed to protect against knife penetration and attacks with broken bottles, needles, and other sharp objects. Though most commonly used by LEOs, stab vests also benefit security personnel, first responders, and even civilians who are vulnerable to sharp object attacks.
In some cases, the threat may not even be from another person, but from the environment, such as sharp debris in the aftermath of a natural disaster.
Besides providing physical protection, stab vests offer psychological reassurance; knowing they are safeguarded against potential threats allows professionals to perform their duties confidently.
Materials
Like bulletproof vests, stab vests offer a layer of defense that can save lives in dangerous situations. While the bulletproof vest is widely recognized and used, not many people are aware of the materials used in making the stab vest. Knowing and understanding these materials is essential for ensuring their effectiveness and determining the level of safety your chosen vest can give.
Aramid - A synthetic fiber, aramid is ideal for protective gear like stab-proof and bulletproof vests because it is lightweight, has a high strength-to-weight ratio, and is resistant to cutting and heat. It's also ideal for high-temperature settings because it doesn't easily catch fire or melt. However, it's sensitive to UV light and moisture. Kevlar is the most known type of aramid, with alternatives like Twaron, Technora, Heracron, and Alkex.

UHMWPE - Ultra High Molecular Weight Polyethylene (UHMWPE) is a thermoplastic polymer ideal for protective clothing due to its high strength-to-weight ratio. 15 times stronger than steel and water-resistant, UHMWPE is a common component of bulletproof vests and stab vests. It's less sensitive to UV light compared to aramid but has a low melting point. Notable UHMWPE brands include Spectra and Dyneema.
Though aramid and UHMWPE are the most common materials used in stab vests, they are not the only ones. It's common to find vests that use a combination of these fibers along with other materials.
Some incorporate layers of chain mail, steel, and specialized fabrics or composites to achieve particular characteristics. The combination of materials used in stab vests can vary widely depending on the manufacturer, the type of vest, and the protection it provides.
Construction
Creating protective vests is a meticulous process that follows these steps:
Materials are chosen based on the type of vest and the serious injury it's supposed to guard the wearer against.

Multiple layers of these materials are woven tightly to form a barrier capable of stopping blades, spikes, or bullets. Sometimes, additional materials like chain mail or plastic laminates are incorporated for extra resistance.
The layers are sewn or bonded together to create protective panels, which are inserted into a fabric carrier, allowing the vest to be worn like clothing.

Completed vests undergo stringent testing to ensure they meet the required standards, which includes attempts to penetrate the vests with different blades and spikes.
Bulletproof Vest vs. Stab Vest vs. Spike-Proof Vest
Understanding the distinction between different types of protective vests is crucial. Although these three are similar in purpose, they are designed to protect against different threats. Here is a table showing the similarities and differences among the three:

Multi-threat vests that offer projectile, stab, and spike protection are also available for those who face various risks.
Testing and Standards for Stab-Proof Vests
The US National Institute of Justice (NIJ) and the UK Centre for Applied Science and Technology (CAST, previously HOSDB), are globally acknowledged as the foremost authorities in standardizing body armor.
Because their testing methods are often aligned, body armor that complies with the standards of one organization is likely to satisfy the criteria of the other.
These established guidelines set minimum performance requirements and classification levels for stab-resistant body armor and provide assurance to users, especially law enforcement and security personnel, that the vests they wear are capable of offering reliable protection against stab threats and resulting injury.
NIJ Standard-0115.00
The table below shows how stab vests are classified according to the NIJ Standard-0115.00:
The Body Armour Standard (2017)
Here are Body Armour Standard classifications, as set by the Home Office Centre for Applied Science and Technology (CAST) of the United Kingdom:
Proper Care
Proper care and maintenance ensures that your protective vest remains effective and durable over time. Here are essential steps in cleaning, storing, inspecting, and maintaining stab vests.
Cleaning and Storage
Remove the outer carrier and handwash it according to manufacturer's instructions. Use a damp cloth to wipe down the protective panels; do not submerge in water as this can degrade the materials.

Air dry the protective panels; do not use a tumble dryer or expose the panels to direct sunlight, which can weaken the fibers. The outer carrier can usually be tumble dried on a low setting, depending on manufacturer's instructions.

Ensure the vest is completely dry to prevent mold and mildew. Store the stab vest flat in a cool, dry place to preserve integrity. Avoid folding it or placing heavy objects on top to prevent deformation.
Inspection and Maintenance
Periodically inspect the stab vest for fraying, tears, or deformities in the protective panels. Pay attention to the seams and fastenings.

If you notice any damage or signs of excessive wear, consult the manufacturer's guidelines to see if the vest or any of its components need to be replaced.

Always adhere to the manufacturer's maintenance recommendations, as different materials and constructions may require specific care.
Purchasing Tips
Making an informed decision about which vest to get is crucial. The vest you choose should not only provide the necessary level of protection but also be comfortable and suitable for the specific environment in which you'll be using it. Here are some features to consider:
Threat Level - Different vests offer varying levels of protection against edged blades and spikes. Choose a vest rated for the specific threats you need to protect yourself from.

Certification - Certifications guarantee that the vest has undergone rigorous testing and meets minimum performance requirements. Be safe and ensure that your choice meets recognized standards.

Comfort and Fit - An uncomfortable vest can hinder movement, so look for adjustable straps. Consider the vest's weight and bulkiness, especially if you'll be wearing it for extended periods.

Material and Construction - Pay attention to the materials used in the vest and the construction, as they affect the vest's performance.

Mobility - The vest must allow for freedom of movement, especially in the arms and shoulders, without compromising safety.

Compatibility with other Gear - Make sure the vest is compatible with additional equipment and doesn't interfere with access to your gear.

Climate and Ventilation - In a hot climate? Look for a vest with ventilation and moisture-wicking fabrics to keep you cool. Conversely, in colder climates, consider a vest that provides additional insulation.

Warranty and Lifespan - Check if the vest has a warranty; know its expected lifespan. Protective materials can degrade over time, so it's important to know when the vest should be replaced.

Additional Features - Consider vests with additional features such as pockets for extra plates, quick-release systems, or reflective strips for visibility.
Remember, the stab vest is an investment in safety. Take time to research and choose a vest that meets your specific needs and requirements.
Our Recommendations
PPSS Group Covert Stab Body Armor - For Discreet Wear
The PPSS Group Covert Stab-Resistant Body Armor is a high-performance protective vest perfect for various professionals, including law enforcement, security personnel, and civilians in high-risk environments who need protection without drawing attention to themselves.
CAST KR1 & SP1 (NIJ Level 1) and VPAM W5 certified. Made with high-performance materials that shield the wearer against knives and other edged blades, spikes, and even blunt objects.

Lightweight. Slim profile allows for covert use under clothing, ideal for situations where discretion is essential.

Breathable. Spacer fabric regulates body temperature, prevents overheating, and ensures comfort — beneficial for prolonged usage.

Adjustable. Comes with adjustable straps for a snug and secure fit, ensuring the vest stays in place during movement.

Durable. Quality materials and construction ensure a long lifespan for the vest.
PPSS Group Overt Stab Resistant Body Armour with Reflective Tape - For High Visibility
The PPSS Group Overt Stab-Resistant Body Armor with Reflective Tape is indispensable for security guards, LEOs, EMTs, traffic officers, prison officers, and public transport security personnel. It ensures the wearer is easily identifiable and visible, especially in crowded or low-light environments — crucial for safety and deterrence.
CAST KR1 & SP1 (NIJ Level 1) and VPAM W5 certified. 3.6mm Forti-ply advanced carbon fiber composite panels offer exceptional protection against edged blades, spikes, and blunt force trauma.

Reflective Tape Design. Covert design ensures high visibility, especially in low-light conditions, enhancing the wearer's safety.

Low Maintenance. Removable panels allow machine-washing for the outer cover.

Robust Construction. Designed to withstand the rigors of daily use in demanding environments.

Customizable Fit. Adjustable straps allow for a customized fit to ensure optimal safety and comfort, even during extended periods.
SafeGuard Armor Stealth Pro Concealed Bulletproof Vest Body Armor (Stab and Spike Proof Upgradeable) - For Multiple Threats
The nature of the threats police officers, security personnel, and individuals in certain professions encounter can vary from firearms to edged weapons and improvised spikes.
Therefore, wearing a bulletproof vest like this multi-threat body armor from SafeGuard Armor is essential in avoiding serious injury. A vest capable of protecting against bullets, stabs, and spikes guarantees that the wearer is prepared for different scenarios and can respond accordingly
Customizable Protection Levels. Protects against a range of bullet, knife, and spike threats. Users can choose between NIJ Level II and Level IIIA ballistic protection and between Level 1 and Level 2 for edged blade and spike resistance.

Concealable Design. Slim and lightweight profile allows for wearing under clothing, making it ideal for situations where covert protection is necessary.

CoolMax® Cooling Technology. Ensures breathability and temperature regulation, making it comfortable for extended wear even in hot conditions.

Optimal Fit. Comes in S-4XL sizes; adjustable straps and side panels secure the vest and provide optimal protection during movement.
FAQs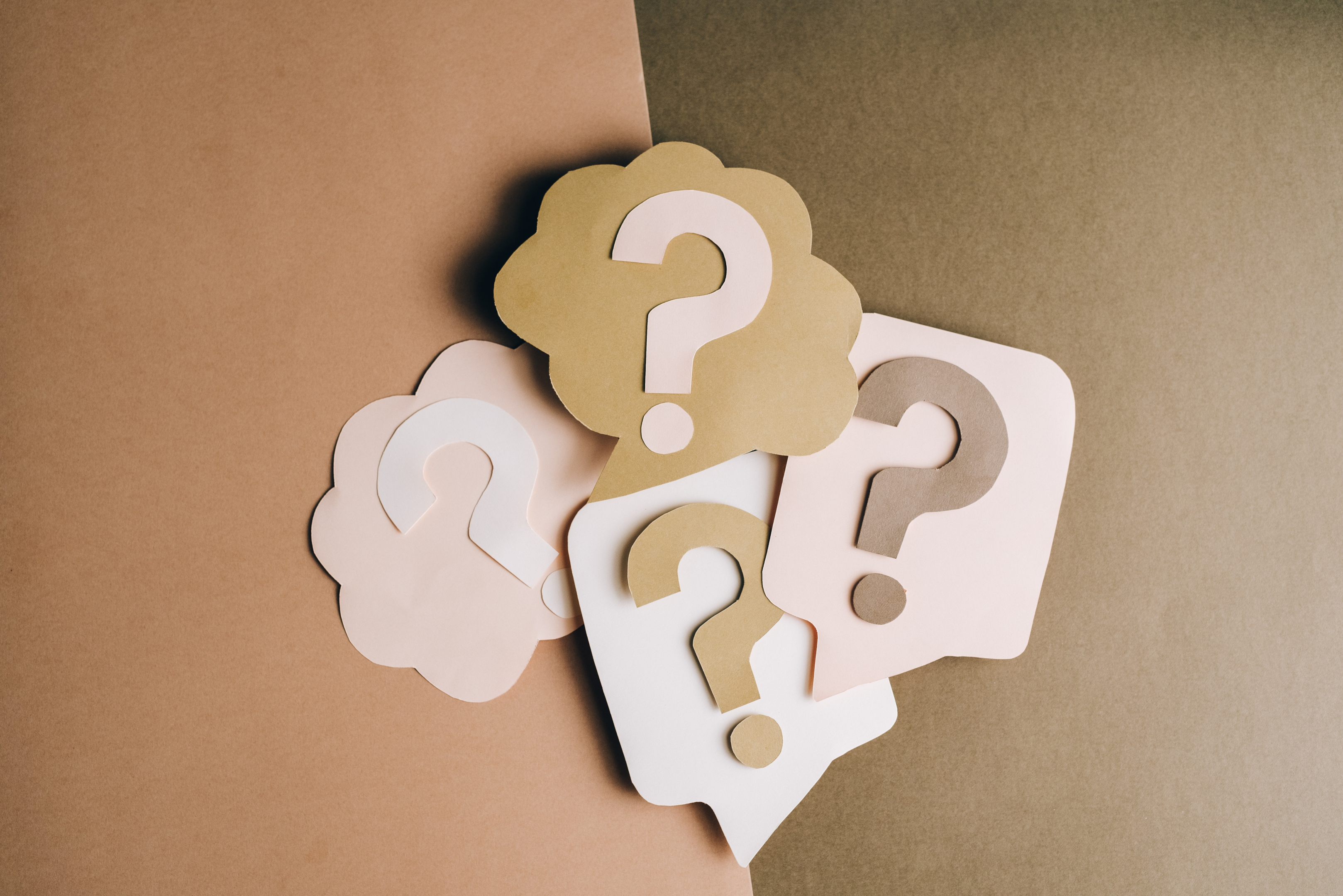 Do knife-proof vests work?
Yes, knife-proof vests effectively protect against knife attacks by using tightly woven materials. However, no vest is 100% stab-proof, and there's still a risk of injury from the force of the attack.
Are Kevlar jackets stabproof?
Kevlar jackets are primarily designed for bullet resistance and are not inherently stab-proof. For protection against knives, choose a vest explicitly labeled as stab-proof.
How long do stab-proof vests last?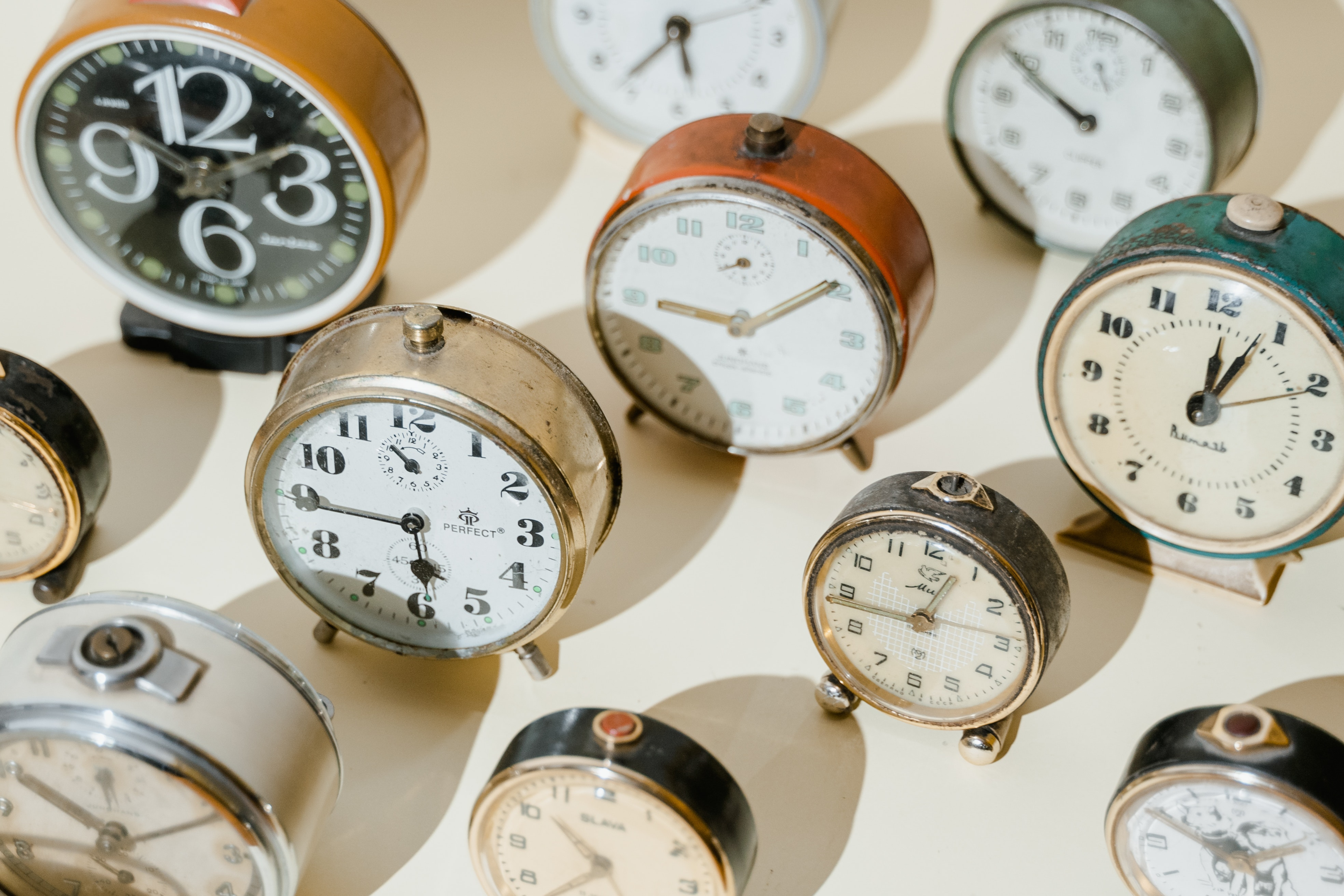 Stab-proof vests typically have a recommended lifespan of around 5 years, but this can vary based on materials, usage, and conditions. It's advisable to replace them after their recommended service life.
Is wearing a stab vest legal?
The legality of wearing stab-proof vests varies by country and region. In the US, it's generally legal for civilians, except convicted felons. In other countries, laws and attitudes vary, so it's important to check local regulations.
Staying on Point
Stab-proof vests are an essential piece of equipment for anyone in high-risk environments or professions. With their specialized materials and construction, they offer valuable protection against edged weapons and sharp objects.
While no vest can guarantee 100% protection, wearing one can significantly reduce the risk of serious injury. It's crucial to choose a vest that meets recognized standards, fits well, and is suitable for the specific threats you might face. Taking the time to make an informed decision can be a life-saving choice.
Ready to invest in your safety? Explore Bulletproof Zone's stabproof vest collection and equip yourself with the protection you deserve.