With the world becoming increasingly dangerous and unpredictable, the role of personal protective equipment like the plate carrier has never been more crucial. Besides safeguarding tactical forces against firearm threats and shrapnel explosion, plate carriers also carry essential gear, help identify team members and roles in military and law enforcement settings, and instill a sense of unity and confidence, ensuring wearers that their safety is well accounted for.
If you're a military personnel, a law enforcer, or a member of any tactical team, you need a plate carrier. But with so many factors to consider, choosing the best plate carrier that combines protection, comfort, adaptability, and freedom of movement can be tough.
In this guide, you'll read about the safety features of the best plate carriers and see what makes them so great. So sit back and get comfortable; this might be a long-ish read, but it can help you make that difficult decision.
Plate Carriers Demystified
Like the tactical vest, also known as the bulletproof vest, the plate carrier is a piece of gear that protects the wearer from ballistics. But unlike the bulletproof vest that is considered soft armor, the PC has a front and back panel with plate compartments that carry ballistic plates.
The plates protect the wearer's vital organs from high-speed projectiles, making PCs essential for law enforcement, military personnel, and security forces around the globe. In environments where the threat of firearm violence is prevalent, plate carriers can mean the difference between life and death.
The Best Plate Carriers: Our Top Picks
With our years of expertise, we have identified the best plate carriers — the cream of the crop — based on their safety features, performance, and user feedback.
Shellback Tactical Banshee Elite 3.0 - Best in Quality
Topping our list is the Shellback Tactical Banshee Elite 3.0, the third evolution of the highly-renowned Banshee Elite carrier line. It offers superior resistance against tears, abrasions, and moisture while providing breathability and reducing pressure points.
Used globally by infantrymen, security forces, LEOs, and special forces, this Berry-compliant PC leads the pack in tactical gear. Starts at $650.00
User Feedback:
Shellback Tactical aficionados cannot sing enough praises for the durability, quality, functionality, and comfort the latest Banshee 3.0 offers. It is water-resistant, making it suitable for heavy and mechanized loads.
Built-in features like a hydration sleeve, mag pouches, padded plate bags, and a lifetime warranty add to its appeal. Many users find it adjustable, well-suited for long-term use, and excellent at accommodating substantial gear.
However, some users with smaller frames find the Banshee 3.0 a little too bulky for their taste. While many consider the Banshee 3.0 very comfortable due to its padding, some users report that the shoulder strap padding hinders the comfortability of shouldering a rifle.
DFNDR Armor Quick Release Carrier 2.0 - Best for LEOs
DFNDR Armor QRC 2.0 is the cutting-edge evolution of DFNDR's flagship Quick Release Carrier, meticulously engineered for the modern-day warrior. This second-generation marvel is lighter, sleeker, and has features that redefine tactical mobility and versatility.
Crafted from laser-cut Squadron Laminate, the QRC 2.0 shaves off 12% of its predecessor's weight without compromising strength. Its seamless front and rear plate bags feature laser-cut MOLLE, eliminating bulk and failure points.
The QRC 2.0 is a testament to DFNDR's unwavering mission to engineer the world's most advanced lightweight body armor, combining the lightest materials with minimal trauma to the body. Gear up for excellence with the QRC 2.0 - your ultimate ally, promising all-day comfort and adaptability in the harshest terrains. Starts at $349.99.
User Feedback:
The QRC 2.0 shines with its lightweight, minimalistic, and well-thought-out design, coupled with exceptional build quality and attention to detail. It is comfortable, even for larger individuals and can be adapted to various setups.
The laser-cut MOLLE and quick-release buckles are highlighted as well-thought-out features. Highly durable, versatile, and sleek, the DFNDR QRC 2.0 plate carrier exceeds expectations regarding fit and functionality.
It's important to note that the carrier is best suited for lighter and more minimalistic loads, making it an excellent choice for police and civilians seeking protection from everyday dangers.
For those looking for a combat loadout, the carrier's modular design might not be robust enough to handle the heavy gear and equipment typically required in combat scenarios.
Crye Precision JPC 2.0 - Best Minimalist Plate Carrier
A marvel of modern design, this jumpable plate carrier offers maximum mobility, significant weight savings, and extreme packability in one lightweight package. The Crye JPC 2.0 deftly balances protection, modularity, and comfort, setting a new benchmark in body armor technology. Starts at $266.10.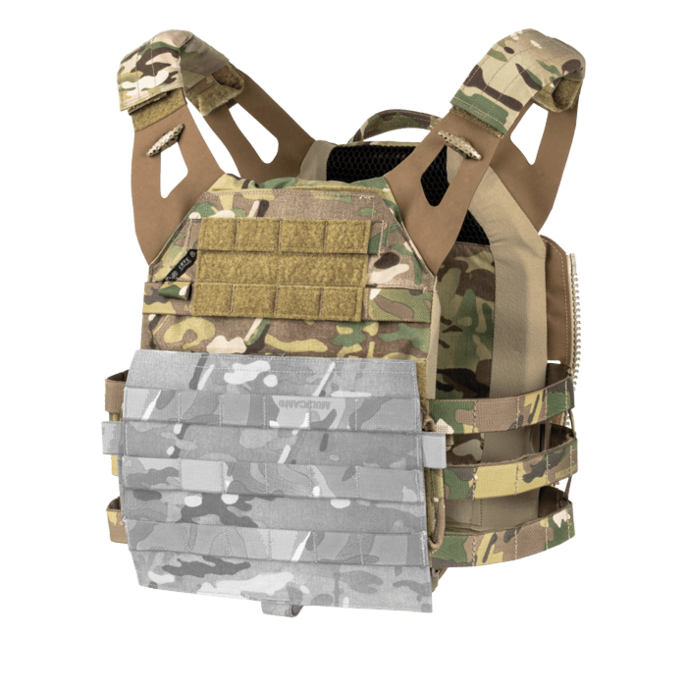 User Feedback:
Users appreciate the lightweight design, durability, and functionality of the JPC 2.0, as well as its modularity and scalability. Small wonder many consider it the gold standard in minimalistic PCs.
However, there are durability concerns about the shoulder straps, as the hypalon fabric has the tendency to tear. While the JPC 2.0's slick nature and cost-effectiveness have made it popular for professional use, it is often misused as a solution for various roles it wasn't initially designed for. And because it is a more minimalist setup, it doesn't cater to a wider range of needs.
Crye Precision Airlite SPC - Best Budget Plate Carrier
The AIRLITE Structural Plate Carrier marries the lightweight mobility of the JPC and the structural load support of the AVS. The SPC is an all-terrain champion that ditches unnecessary weight and bulk, upgrading your gear experience with superior ventilation. Starts at $185.90.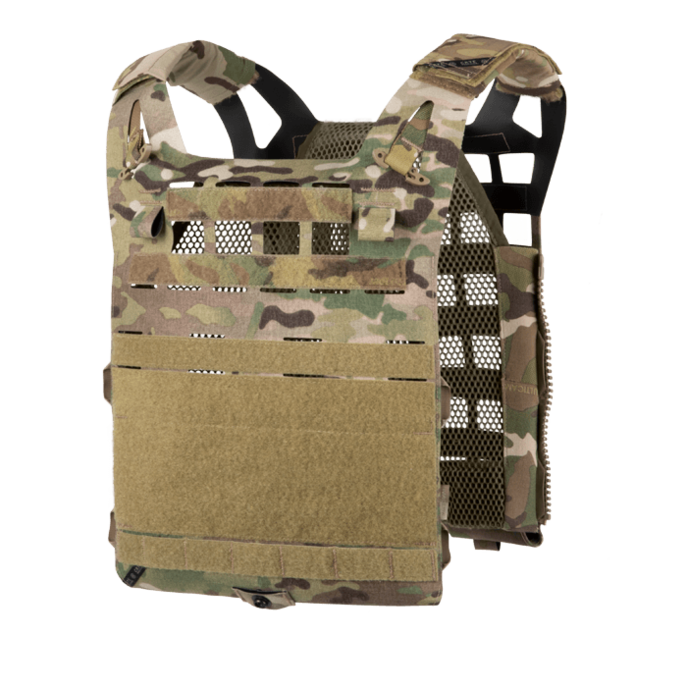 User Feedback:
The AIRLITE SPC gets considerable praise for its lightweight design and excellent ventilation, thanks to the spacer mesh that increases overall comfort during long periods of use, even with a full combat load. It is water-repellent, quick-drying, and durable.
However, some users consider the cummerbund attachment problematic. The trade-off between lightweight design and comfort is also a concern for some, as the lack of padding reportedly causes discomfort with certain types of plates. There are also concerns about how the plates are exposed, unlike in other PCs.
Crye Precision AVS - Best in Load Bearing
A fully modular warfighting platform, Crye's innovative Adaptive Vest System is designed to evolve from a simple plate carrier into a comprehensive full armor system.
Chosen by the elite of the US Special Operations Forces, the AVS with harness is designed to distribute weight across the body, sparing your shoulders and reducing potential fatigue or long-term injury. Convenience meets efficiency as every surface of the AVS is configured for the swift installation and removal of preconfigured panels.
The base configuration consists of the AVS Harness ($285.30) and the AVS Standard Plate Pouch Set — front and rear plate bag — ($375.50).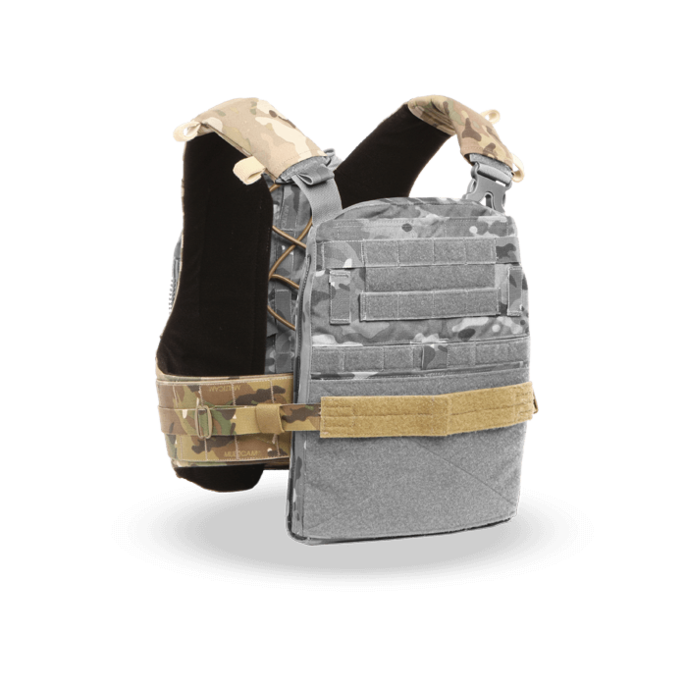 User Feedback:
AVS plate carrier users appreciate its robust build and versatile toolkit that can be customized to suit individual needs. Users also applaud its impressive harness system and the stiff front plate bag, which shines particularly when carrying a heavy load for extended periods.
Its compatibility with various accessories and add-ons is another plus. Some Crye fans even prefer it to the concealable plate carrier, which hugs the body and can run too hot.
While it is good for heavy-duty use, it is not the best option for SHTF situations or flat-range training. Some argue that more affordable options might suit lighter loads or shorter usage periods better than the AVS. And because it is primarily designed for heavy-duty use, AVS's performance significantly diminishes and becomes less comfortable without the chassis.
Spiritus Systems LV-119 - Best in Adaptability
The LV (Low Visibility) 119 is a harmonious assembly of products designed to cater to adapt with the user. It is a fully-integrated system that allows users to mix and match accessories as the situation demands. You can combine an overt front plate bag with a covert plate compartment on the rear, or go fully covert and wear it inside your shirt, like a bulletproof vest.
The system also enables cross-pollination of cummerbunds, shoulder covers, and other forthcoming components. With the LV-119 SYSTEM, your gear grows with you, effortlessly adapting to meet your evolving needs.
To build a complete LV-119 Plate Carrier, you must purchase a front and rear plate bag. The bags connect at the shoulders with hook & loop straps and should be the same size. Starts at $219.90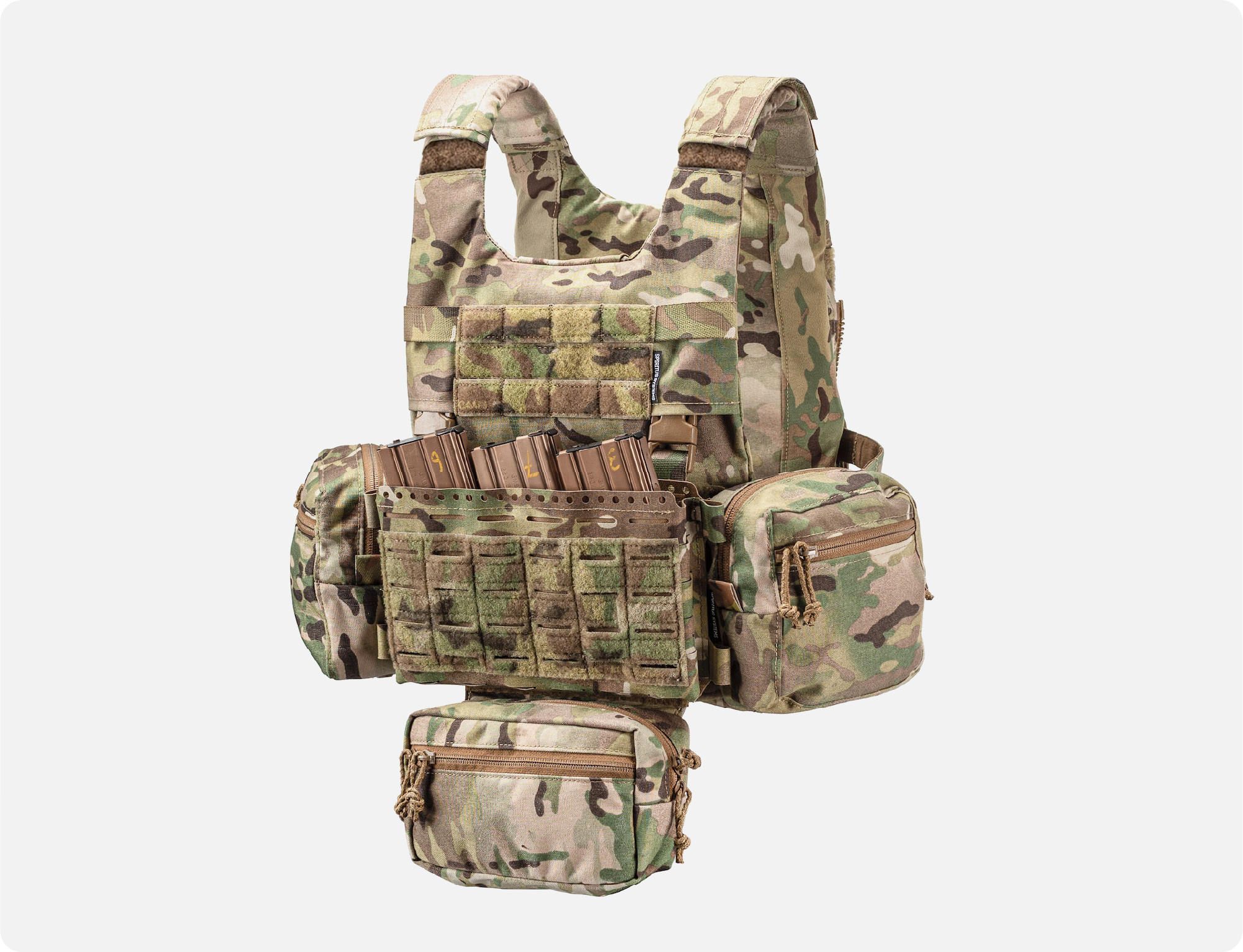 User Feedback:
LV119 users praise it for its modularity and adaptability, as it can seamlessly transition from a full battle configuration to a chest rig in less than a minute. Because it allows for overt and covert setup options, users can scale it up or down based on individual needs. Besides its adaptability, users also commend the LV119 for its durability, fitment, and low-visibility features.
Despite these positives, some users acknowledge that the LV119 may not be the most comfortable option for a heavily loaded setup unless they add shoulder pads. And while this PC can be very comfortable, new users must ensure the correct size before adjusting it for fit, which can highly affect the wearer's comfort.
Ferro Concepts FCPC v5 - Best in Materials and Construction
The FCPC V5 is a testament to relentless innovation and collaboration with the special operations community. Designed under the banner of Ferro Concept's ADAPT philosophy, this PC perfectly balances simplicity and functionality.
By striking a harmonious blend of a contoured framework and personalization options, the FCPC V5 offers an unparalleled unity between body and armor. Ferro Concepts' focus on mission efficiency, situational awareness, and adaptability makes the FCPC V5 a partner in protection. Starts at $281.00.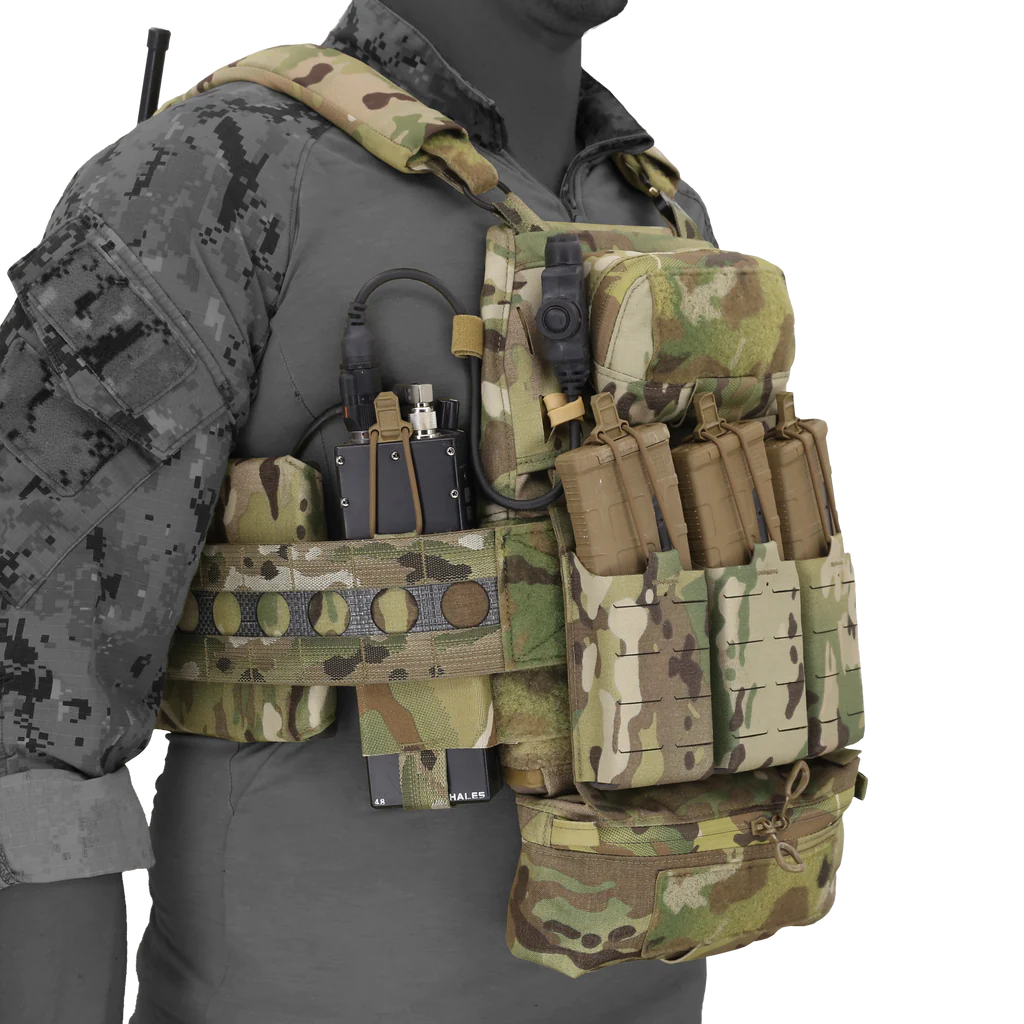 User Feedback:
The FCPC V5's comprehensive modularity and capacity to carry an array of gear is one of the positives users note about the carrier, as well as its solid performance during rigorous range and training exercises.
Thanks to its capability in mounting communications panels, MOLLE attachments, zip-on panels, and side armor, many users consider it a complete system. They also have expressed satisfaction with the FCPC V5's comfortable weight distribution and effective ventilation.
Most users deem the FCPCV5 a worthwhile investment, but there are concerns about the 'ala-carte' approach to building the carrier, which requires the user to assemble the plate carrier themselves — a task some users find cumbersome. Additionally, users with smaller body frames find the shoulder straps too long; to ensure a proper fit, they must make strap modifications. The Cobra buckle on the shoulder, while not uncomfortable for most, can be a potential issue for some.
Shaw Concepts Arc V2 - Best in Comfortability
Building on the legacy of its illustrious predecessor, the ARC V2 heralds a new era of unparalleled comfort, versatility, and advanced design. Shaw Concepts took the successes of the V1, listened to feedback, addressed the challenges, reimagined what was possible, and produced one of the best plate carriers of today. The result is not just an improvement; it's a revelation in the field of combat carriers. Starts at $565.00.
User Feedback:
The Shaw Concepts Arc V2 is consistently praised for its excellent performance and high comfort level, especially when carrying moderate to heavy loads and shouldering a rifle. It maintains tension around the body, leading to reduced friction and heat rash.
The ARC's structural/elastic cummerbund system is touted as one of the most utilitarian available, allowing users to mount various gear without it sagging. It is not bulky compared to other PCs, and can be used with or without padding.
While the Arc V2 generally received positive feedback from users, the product's limited availability is one of its points of critique. Users find purchasing the carrier challenging, causing frustration and prompting some users to opt for alternatives. Some users also find the price quite steep, even while acknowledging its value. There are also design concerns, such as the lack of back panel support and the use of shock cord for adjustments.
Agilite K19 - Best in Sizing
The K19 Plate Carrier is the epitome of comfort and reliability in the face of adversity. Developed, scrutinized, and battle-hardened on Israeli soil and within some of the world's most hostile territories, it has been endorsed by Israel's most elite forces. Say goodbye to sizing dilemma with the K19, one of the most meticulously-designed and resilient PCs on the planet. Starts at $ 289.00
User Feedback:
The K19 plate carrier is highly commended for its versatile design that effectively fits various body sizes. It is comfortable, thanks to its well-thought-out design and ample padding. The adjustable cummerbund is exceptionally handy, distributing load weight really well.
However, the shoulder straps could interfere with rifle shouldering. And because it's designed to accommodate different plate sizes, extra plate bag material can bunch up when smaller plates are used. Some users note that the cummerbund webbing could pinch female users, which indicates that the design did not take different gender body shapes into account.
Velocity Systems Scarab LT - Best in Design
The Velocity Systems Scarab LT is a plate carrier that embodies innovation and comfort, designed with a discerning focus on functional precision. Using Velocity Systems' patented swivel shoulder strap technology, this PC ensures superior fit and comfort for any user, irrespective of physical attributes like neck thickness or shoulder width. It also offers unmatched modularity with three distinct cummerbund options, ensuring a tailored fit for different body types. Starts at $338.00.
User Feedback:
Its adjustability and user-focused design secure the Scarab LT a spot in our list. Some users like how the carrier's adaptable shoulder straps and variety of cummerbund lengths enable the Scarab to fit various body types.
It is lightweight, feature-packed, and easy to assemble. Not to mention comfortable, especially for users with broader chests and shoulders. With the spacious kangaroo, wearers can keep equipment secure and close to the body, facilitating easier movement.
Several users criticize the lack of structure on the breathable and lightweight cummerbund, as it twists easily under weight. During prolonged usage, pouches attached to the cummerbund tend to poke the wearer's sides, causing discomfort.
Additionally, Scarab has limited the options for replacement cummerbunds, leading users to turn to other PCs. And while the Scarab is adequate for range sessions and other less-intensive activities, it lacks features for more demanding applications.
Understanding Plate Carriers
Safety Features
Safety is paramount in plate carriers, and their integrated features play a vital role. Here are some of the key safety features in plate carriers and why they are relevant:
Armor Plates
Hard armor plates absorb and deflect projectile impact. Depending on the material used, these plates offer varying levels of protection against different types of ammunition. 
Plate Designs:
SAPI (Small Arms Protective Insert) - These level III ballistic plates stop specific types of rifle rounds. SAPI plates are rectangular with cut-off corners on the top side to allow better arm movement while providing a broad coverage area.

ESAPI (Enhanced Small Arms Protective Insert) - ESAPI level IV plates stop armor-piercing rifle rounds. Like SAPI plates, ESAPI plates are rectangular, with the top corners cut off. However, ESAPI plates are often slightly larger and thicker than their SAPI counterparts, providing a larger coverage area but at the cost of increased weight.

Swimmers Cut - Swimmers cut plates are designed with a much more significant cut on the upper corners, offering maximum mobility, especially for the arms and shoulders. It is ideal for situations that require swimming or climbing but has a slightly reduced coverage area.

Shooters Cut - Shooters cut plates are similar to swimmers cut plates, with the top corners removed at a steeper angle. The design allows better weapon shouldering and manipulation, providing more comfort and mobility when shooting.
Cummerbund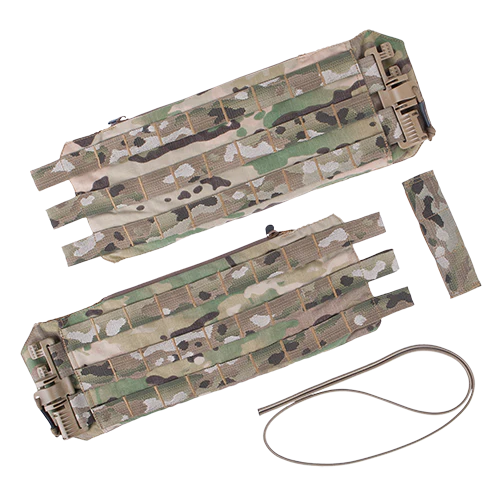 The cummerbund is a wide band made of durable material, often equipped with MOLLE (Modular Lightweight Load-carrying Equipment) webbing. It is worn around the waist area and connects the front and back panels of the plate carrier. It provides a secure and adjustable fit for the plate carrier, ensuring proper PC position on the wearer's body.
The cummerbund also:
Enhances Protection - Fitted with plates on the sides, it extends ballistic protection to vital organs not covered by the front and back plates.

Distributes Load - The cummerbund helps distribute the weight of the plates and additional gear more evenly across the body, especially for extended periods.

Carries Additional Gear - Cummerbunds are equipped with MOLLE webbing for extra gear, such as magazine pouches, medical kits, comms pockets, and more. 
Side Plates
These plates offer added ballistic protection for the kidneys and lower ribs. However, they increase the weight of the plate carrier, potentially hindering mobility and endurance especially while bending or twisting.
All plate carriers featured in this review have separately sold side plates compatible with their respective cummerbunds.
MOLLE System
The Modular Lightweight Load-carrying Equipment is a system used for the attachment of equipment and accessories to military and tactical gear. Primarily used by the United States Department of Defense and NATO forces, it is now popular among law enforcement and civilian users for its convenience.
The system uses rows of heavy-duty nylon or low-profile elastic stitched onto gear to create a grid of attachment points for numerous accessories ranging from magazine pouches, a hydration system, medical kits, or communication equipment. MOLLE distributes gear weight evenly across the body, making the load easier to carry.
All plate carriers featured in this review are MOLLE-compatible. 
Materials and Construction
High-quality materials and reinforced stitching ensure that the carrier can withstand the rigors of use without compromising the wearer's safety. Here are some of the common materials used in PC construction:
Nylon - A synthetic polymer made from petroleum-based chemicals, nylon is durable, versatile, lightweight, and water- and abrasion-resistant. However, it can warp under intense heat and lose longevity when exposed to UV light for prolonged periods. 

Laminate - A composite from layers of synthetic fibers bonded together under high heat and pressure, laminate is a strong, lightweight, and versatile material. It is often used to create MOLLE-compatible designs as it can be laser-cut. However, it is more expensive and rigid than other woven materials.

Tweave - A brand of stretch woven fabrics known for their durability, stretchability, and breathability, tweave is mostly used in PC side panels. However, its stretch characteristic may lead to wear over time, especially under constant heavy loads.

Tegris- A thermoplastic composite material, Tegris reinforces PCs against ballistic and blunt force impacts. Though lightweight, thermally stable, and resistant to chemicals, it is rigid, costly, and not as widely available as other materials.

Polymer- Polymers include various types of plastics and synthetic materials that offer a wide range of properties. While versatile and resistant to environmental factors, they can be heat sensitive and uncomfortable over long periods of time.

Velcro - Also known as hook and loop fasteners, Velcro allows for quick fastening and unfastening and is often used to secure flaps that hold ballistic plates in place, adjust the shoulder strap and cummerbund fit, or attach patches to gear. However, it can be noisy and lose its effectiveness over time.

HANK - High Abrasion Neoprene Kevlar combines the durability and abrasion resistance of Kevlar with the flexibility and weather resistance of Neoprene. Used mostly in straps and cummerbunds for support and wearability, HANK can be expensive and require special care.

Spacer mesh - A fabric that creates a cushioning effect and provides air circulation, spacer mesh is beneficial in high-intensity or physically-demanding scenarios. While it helps wick sweat away from the body, it can still absorb moisture, which might be uncomfortable in wet conditions
Quick-Release System
Some PCs include a quick-release system, which allows the wearer to quickly remove the carrier during emergencies, such as a medical situation. This feature can be lifesaving in certain circumstances.
Drag Handle
During combat, search and rescue operations, or emergency evacuations when immediate extraction is required, the drag handle allows other individuals to pull the person wearing the plate carrier to safety or provide aid.
Typically positioned on the back of the PC for visibility and accessibility, it is designed to be strong and durable, capable of supporting the weight of the person wearing the carrier and withstanding the stress of a dragging motion.
Weight and Comfort Considerations
Weight and comfort are crucial factors that affect performance, protection, and the overall wearer experience.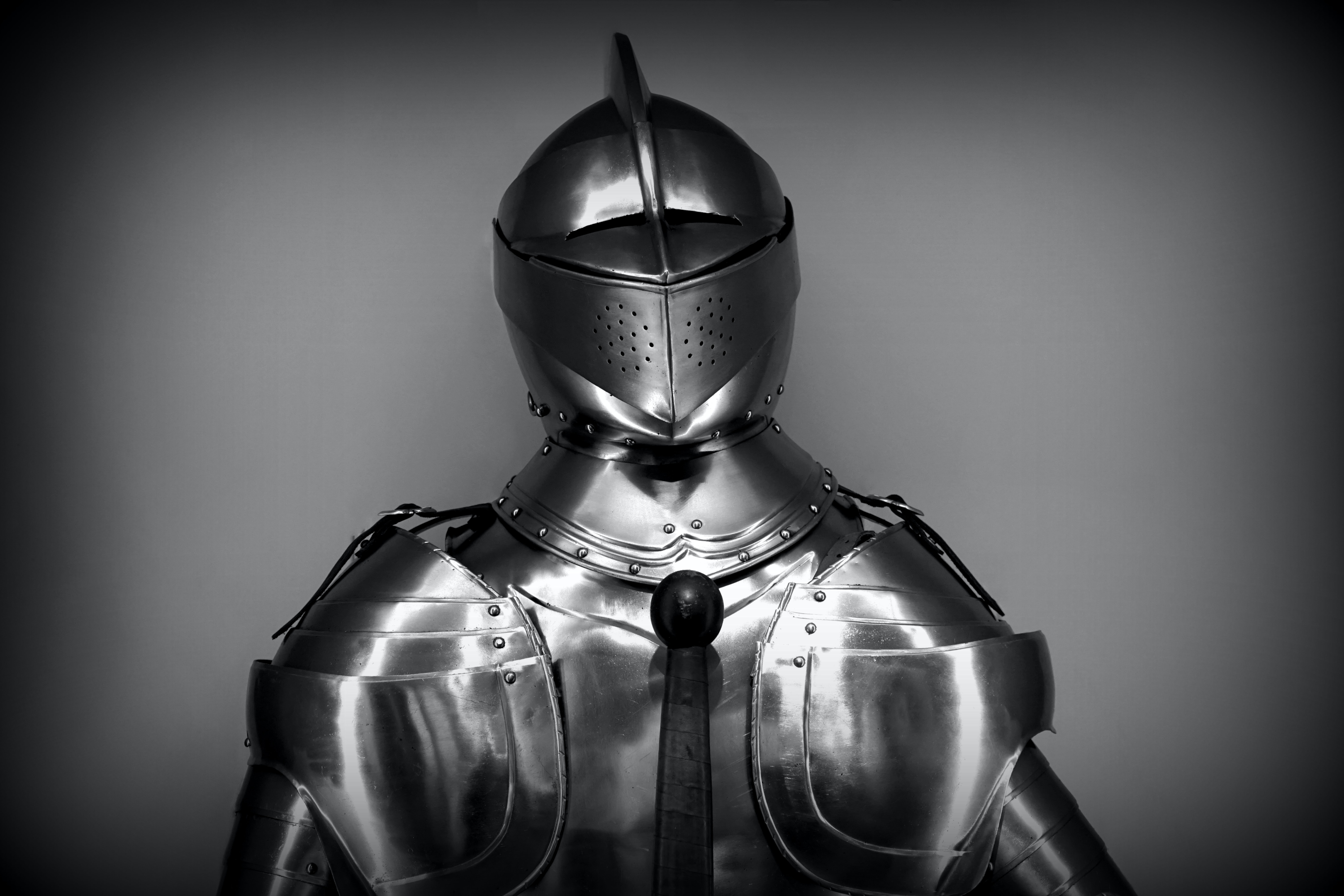 Heavier carriers may provide superior protection but could limit movement, increase fatigue, and reduce tactical effectiveness. And while PCs with steel or ceramic plates offer high levels of protection, lighter alternatives like soft body armor or polyethylene plates might be preferable in scenarios where mobility and comfort are prioritized.
Uncomfortable carriers can distract, reduce focus, and accelerate fatigue. They can even cause chafing, pressure sores, or back problems over time. Therefore, carriers should allow a full range of motion, distribute load evenly, manage heat and moisture effectively, and offer adjustability for a perfect fit.
The Choice is Yours
The safety features of plate carriers are multifaceted and highly diverse, encompassing elements like the level of protection, design elements, customization features, and specific safety components.
While comparing different safety features is crucial, you must understand that the best plate carriers are not necessarily the ones with the most features or the highest price tags.
When choosing a plate carrier, consider your intended use, comfort, body fit, mission requirements, and personal preferences. Therefore, thorough research, testing, and personalization are key to ensuring optimal safety and plate carrier performance. Additionally, you can mix and match various plate carrier parts to customize your PC and make it fit your specific needs.