With more women than ever working in law enforcement, military, and security positions, and with growing civilian concern for live active shootings, one of the biggest questions we get at Bulletproof Zone from women is: "Are these bulletproof vests or plates just for guys, or would they also work for me?"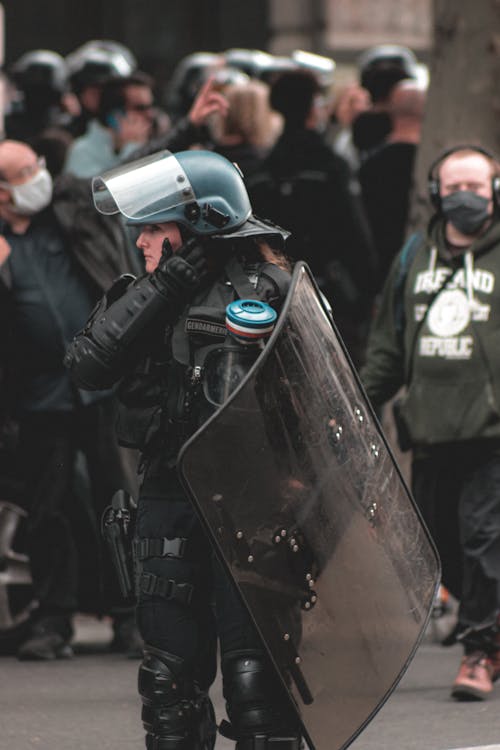 This article will give you the straight talk on ballistic body armor for women and some tips and tricks for making it more comfortable to wear. We'll leave you with a few great options that won't leave you squashed, pinched, or otherwise compromised as far as safety is concerned!
Is there body armor for women?
Yes, there is. But until fairly recently, manufacturers ignored the female form and advised us to make do with vests and plate carriers designed for male proportions.
Enough women in law enforcement and military raised their voices and made it clear that this "one-shape-fits-all" approach to body armor wasn't working for the majority of non-male military personnel and officers.
Given the obvious differences in body shapes, it stands to reason that if something fits perfectly on a man, it wouldn't necessarily fit perfectly on a woman.
This matters a lot because how body armor fits plays a major role in how well it protects.
Can women wear men's body armor?
There's nothing necessarily wrong with wearing male-targeted body armor. If it works for you, it works! But many women in male-targeted vests or plates report that this gear tends to...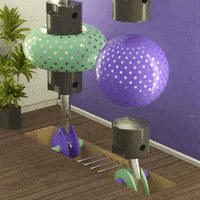 Smash their chest. The larger the bust, the more painful the experience.
Protrude forward, resulting in the sides of the chest coming out the gap in the vest's sides, leading to much less ballistic coverage in front of the armpits.
Be too heavy and bulky.
Shift around, and the Velcro fasteners on the sides often...
Don't stay shut.
Not all women experience all (or any of) these issues. The woman above wearing the unisex Legacy IIIA Tactical Vest might be perfectly comfortable, but someone with a different bust might not.
There's a wide range of body shapes out there, so it's important to have options that target your measurements.
How is women's body armor different?
Women's armor handles these differences in several ways:
Its design often features built-in-cups for comfort and support (no more being squashed by flatter armor).
Also, rounding out the shape of a bulletproof vest requires the fabric to overlap just right (a technique called darting) and at just the right points to maintain ballistic integrity, which is not the case with male gear.
Ballistic armor for women is also NIJ tested a bit differently than men's gear since its construction (and weak points) aren't the same.
Best Body Armor Options for Women
Women usually find soft armor vests more comfortable due to their lightweight synthetic fiber materials such as Kevlar Aramid, which makes them conform to the torso better than hard plates.
The Citizen Armor V-Shield Ultra Conceal Female Bulletproof Vest really takes advantage of the pliability of soft armor materials.
It gets its name from its sleek 'v' shape that contours to the female body.
Made with Graphene nano microfiber technology that cuts weight by 66%
Comes in Standard (NIJ IIIA--made with Aramid fibers) or Elite (IIIA+--adds polyethylene)
Removable armor shields
Only .25" thick
Odor-controlling DWR antimicrobial coating
Moisture wicking modern fabric
Elite level impervious to water, UV light & environment
Lightweight
Front and back coverage
With the Civvy Covert Female Bulletproof Vest, Citizen Armor have replicated all the benefits of its V-shield Ultra Conceal vest above, but added some special features:
Full coverage protection (front, back, and sides)
CPAI fire-retardant materials
Like the V-Shield, the Civvy Covert comes in a choice of either NIJ Level IIIA or IIIA+.
IIIA is tested to defeat handgun ammunition up to .44 Magnum.
IIIA+ handles everything the former does but is special-threat rated for armor piercing ammunition, including the FN 5.7x28mm, Winchester Ranger T-series SXT, and Liberty 9mm.
Plate armor consists of ceramic, steel, ultra-high-molecular-weight polyethylene, or a hybrid of these.
The main advantage of hard armor plates? They're the only kind of armor rated for rifle rounds.
The drawback? They're much heavier than soft armor vests. That weight can be hard on some women's joints since we tend to have smaller bodies than men.
RMA Armament always strives to get their hard plates as light as possible while still being protective.
With the Level III+ SAPI/ESAPI cut of this RMA Defense Plate, you've got protection similar to that of the plates used by the military.
The multi-curve shape is more comfortable for curvier chests than single curve or flat plates.
8.75″ W x 11.75″ H is 3.91 lbs.
Ceramic/Polyethylene composite
NIJ 0101.07 tested
Other great body armor for women:
How to make female body armor more comfortable?
Never underestimate the destructive power of discomfort. Nobody can focus when burdened too long with inappropriate weight, bulk, or pressure, and that can be life-threatening.
Tips to make body armor more comfortable:
Measure yourself before buying and compare your proportions to brand sizing guides. Still unsure if a vest would fit you? Ask the vendor or manufacturer.
Curved hard plates are more comfortable than flat for larger chests, and multi curve plates are better than single. Curved plate armor not only fits better but also keeps bullets from impacting at a 90-degree angle, thus being more protective.
Wear a sports bra (or two) or a chest minimizing binder beneath your soft armor if your vest protrudes forward and makes a gap in front of your armpit. Otherwise, your ballistic coverage is compromised. It's also helpful to minimize curves for hard plates, too, to make them sit as effectively as possible.
Use straps and Velcro fasteners to tweak the fit just right.
If all else fails, get custom fitted. This way, you know your gear will feel right and protect you well.
The Future of Body Armor Designs For Women
Women in the military spoke up, lobbied, and waited a long time for the better-sized gear they wear today.
To replace the famously heavy IOTV system, the US Armed Forces introduced the Modular Scalable Vest (MSV) in 2018 as a more customizable system overall that suits a wide range of female or male shapes.
It's 5 lbs. lighter fully loaded and comes with female-specific components like the Female Ballistic Combat Shirt.
But armor developers never stop working. The future looks even better now for anyone with a curvier OR just a smaller body wanting to serve her or his country. We're sure to see plenty more new gear systems that reflect the physical diversity of tomorrow's military.
Look out for female-fit plates and carriers, especially!
Takeaway
Bullet resistant gear for women alleviates the top problems we face wearing men's armor. And it's about time!
Are you on the hunt for women's body armor? Have any questions about fit? We'd love to know, so leave us a comment below and join the conversation!